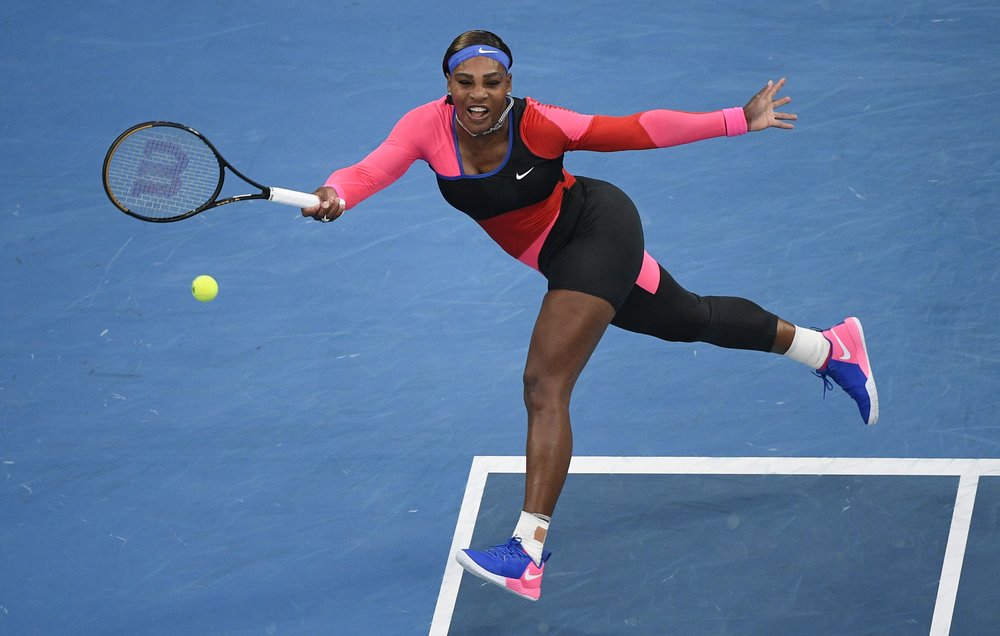 Australia — Serena Williams beat Simona Halep 6-3, 6-3 in the Australian Open on Tuesday to set up a semifinal meeting with Naomi Osaka.
Osaka overpowered Su-Wei Hsieh 6-2, 6-2 to reach the semifinals earlier in the day and is expecting a tough match at the next stage.
"Normally, I never look at my draw," Osaka said. "But everyone has told me about my draw here, so I kind of had no choice but to know who my next opponent is. It's definitely going to be really fun.
"She's Serena. I feel really intimidated when I see her on the other side of the court."
As well as she played at the start of her Australian Open quarterfinal, Williams was struggling early in the second set.
Williams was always in front in the first set but needed to dig deep to wrestle back the momentum after Halep took a 3-1 lead in the second.
After one mistake against No. 2 seed Halep — who won the last time they played each other — Williams pointed at her racket strings and made a sour face, as if to make clear it wasn't truly her own fault. After another, Williams looked up at her guest box with palms up and asked: "What is happening?"
Eventually, however, Williams broke for 4-3 after a 13-shot rally where she showed incredible athleticism to get to a couple of shots that would have defied most players.
Seven minutes later, she wrapped up the contest with a huge forehand, her 24th winner.
"I think this was the best match I have played at this tournament for sure," Williams said after.
"I knew it had to be going up against the No. 2 in the world. I had to be better and I was, so I'm excited."
This will be Williams' and Osaka's fourth career matchup — all on hard courts — and the latter leads 2-1, the most memorable encounter, of course, coming in the final of the 2018 US Open.
"She's a great player on the court and an inspirational person off it," Williams said.
"I feel this is a great opportunity for me just to do my best in the first Grand Slam of the year."
Click here to read more.
SOURCE: ESPN