In the aftermath of the shocking and tragic news about Ravi Zacharias's private life, one of our ministry school grads, herself a longtime missionary with her husband, wrote to me, asking, "Would you consider writing something in regards to the Ravi scandals.? I know this is sending believers into a whirlwind of confusion."
She continued, "I guess what people are saying is how could a man who sounds so spiritual, lead so many to Jesus, be so deeply involved in willful sinning? When things like this happen to someone with such influence. It sends people into a whirlwind of doubt."
Many others are asking the identical questions. How, then, should we respond?
1) Anyone can lead a double life. For many years, I have told ministry leaders and ministry school students that it is all too easy to learn to lead a double life. And, on a certain level, all of us learn how to compartmentalize.
Let's say that you're an elementary school teacher dealing with a difficult financial situation that has you on the verge of bankruptcy. This has your attention during every waking moment of your life, except when you're teaching the children. Then, you put on your smiling face, teach your lessons, and act as if you didn't have a care in the world.
Even parents learn to do it in the home, not wanting their children to see fear or anger or some other, negative emotion. We all learn to play-act on some level or another.
Sadly, it's the exact same thing with ministers of the gospel. We learn to play-act too, even in ways that are noble at first.
You're pastoring a church and right before your Sunday sermon, you get terrible news about an old friend who committed suicide. But the cameras are on and you're about to start your live feed and your people need some encouragement, so you ask God for help, you steal yourself, and you preach with passion. Then, afterwards, you break down and cry.
Or you're flying overseas for a major series of meetings and your flights are delayed, meaning that you get off the plane and have to go straight to the first service. You are jet lagged, your body has no idea what time it is, and your brain is fogged. Yet you ask God for grace, and to your amazement, the message hits home.
There was no time to pray, no time to prepare your thoughts, no time even to rest and recover. Yet the Spirit worked through you. Soon enough, this becomes a habit. No prayer. No preparation. Just ministry. You have become a professional – and I mean that in the worst sense of the word. It can happen to anyone.
Click here to read more.
SOURCE: AskDrBrown.org, Michael Brown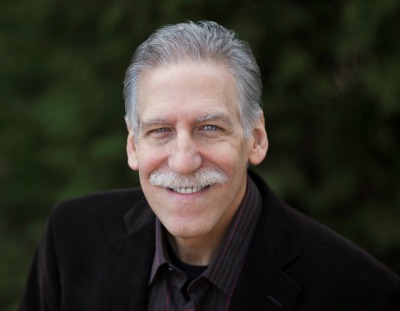 Dr. Michael Brown (www.askdrbrown.org) is the host of the nationally syndicated Line of Fire radio program.  He holds a Ph.D. in Near Eastern Languages and Literatures from New York University and has served as a professor at a number of seminaries. He is the author of 40 books.  Connect with him on Facebook, Twitter, or YouTube.