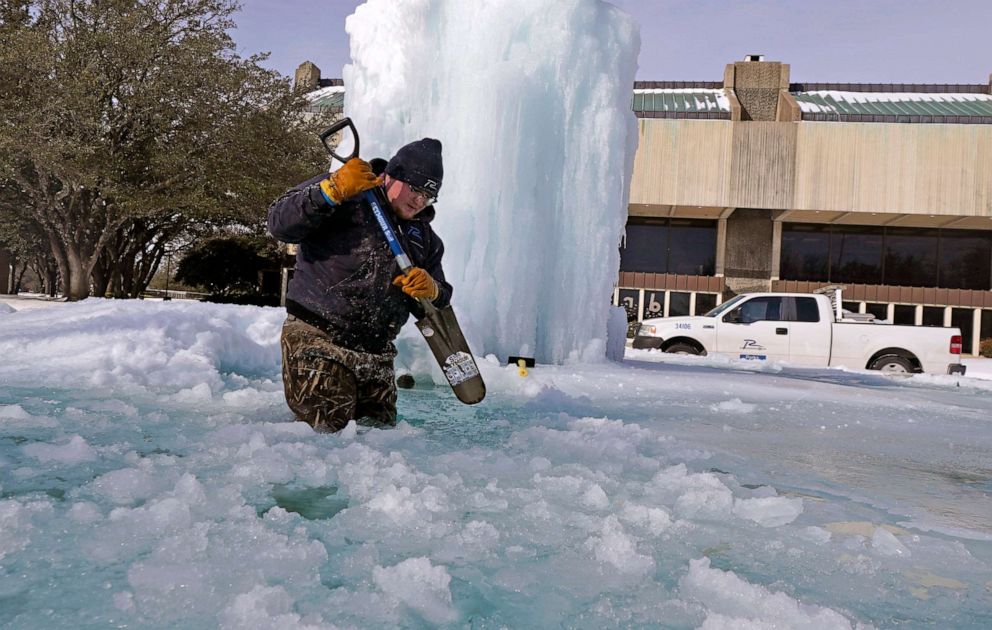 Most of the country is on alert for snow, ice and bitter cold as about 70.4% of the lower 48 states are covered by snow — the highest level in a decade.
The South is still digging out from snow and ice that hit earlier this week, closing vaccination sites and bringing roads to a standstill — but a second storm is closing in.
Texas vaccine shipments are on hold because of the storm.
Texas' Department of State Health Services said, "due to the winter storm and dangerous conditions, the CDC has put vaccine shipments on hold. We are not expecting deliveries to occur until at least Wednesday. Many local vaccine providers have postponed clinics since it is not safe for people to be out across much of Texas right now. Vaccination will resume as soon as it is safe and local conditions allow."
In Missouri, Gov. Mike Parson said Monday that all COVID-19 mass vaccination events are canceled through Friday due to the weather.
Click here to read more.
Source: ABC