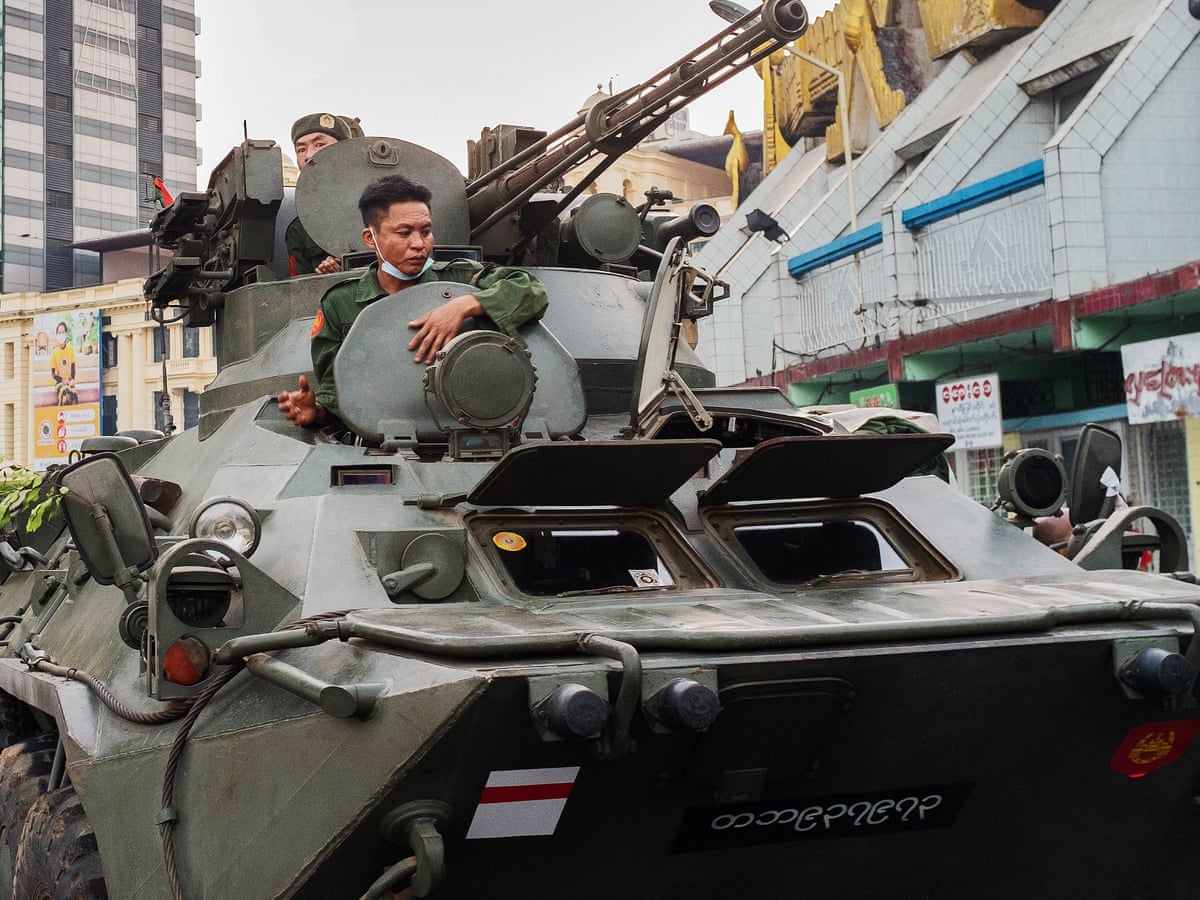 Myanmar's internet has been cut overnight on Sunday, hours after armoured vehicles rolled into several cities, prompting fears for the fate of protesters and warnings by diplomats that "the world is watching".
Armoured cars appeared on the streets of Yangon, Myitkyina and Sittwe on Sunday, live footage broadcast online by local media showed, in the heaviest show of force so far by the military since it staged a coup on 1 February.
The US embassy in Myanmar warned on Sunday evening of reported "military movements" in the country's main city, Yangon, and said it expected interruptions to internet access.
Around 1.30am, the internet-monitoring service Netblocks reported that national internet connectivity had fallen to 14% of ordinary levels. Contacts in Myanmar could not be reached by email or messaging apps.
The US embassy urged its citizens to "shelter in place" on Sunday evening local time after three armoured vehicles were sighted in the city for the first time since the military coup.
The embassy also said there was a "possibility of telecommunications interruptions overnight between 1am and 9am" (6.30pm to 2.30am GMT).
Unverified video footage and photographs posted on social media also appeared to show military trucks carrying troops on the streets of Yangon.
Click here to read more.
SOURCE: The Guardian, Michael Safi