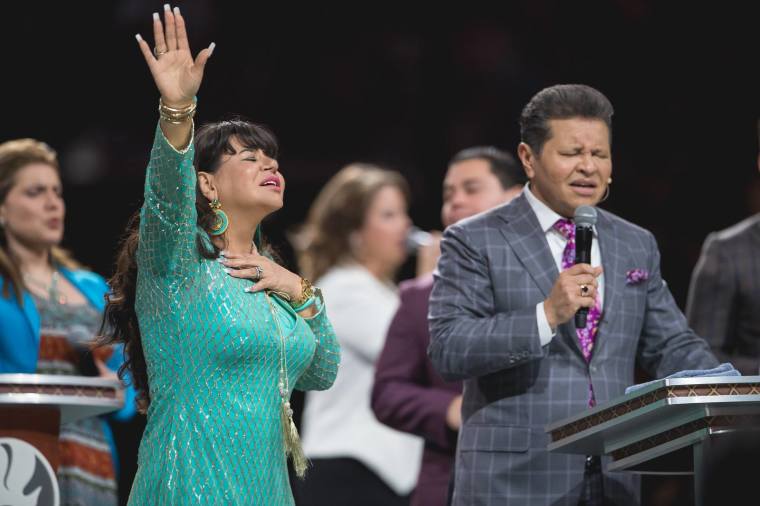 Pastor Guillermo Maldonado and prophetess Ana Maldonado, the husband and wife team that birthed the Miami-based King Jesus International Ministry, one of the nation's largest and fastest-growing Hispanic churches, are now sparring over an estate that court papers say could be worth as much as $120 million.
Ana Maldonado filed for divorce from her husband, who was also an outspoken supporter of former President Donald Trump, after 32 years of marriage last year. In the initial filing, she alleged that he was emotionally and verbally abusive to her. She also alleged that she has reason to believe he is illegally profiting from the megachurch.
According to Ana Maldonado's financial affidavit cited by the Miami Herald, they own a home in southwest Miami-Dade, a property in Sunny Isles Beach, Florida, and another in Treasure Cay in The Bahamas. They also own property in Opa-locka and Hialeah along with a 2020 Mercedes, a Lexus LX, plus a Falcon 50 business jet registered in Florida under the church's name. The plane alone, according to Evojets, can range in price from $4.5-$6.5 million.
Click here to read more.
SOURCE: Christian Post, Leonardo Blair