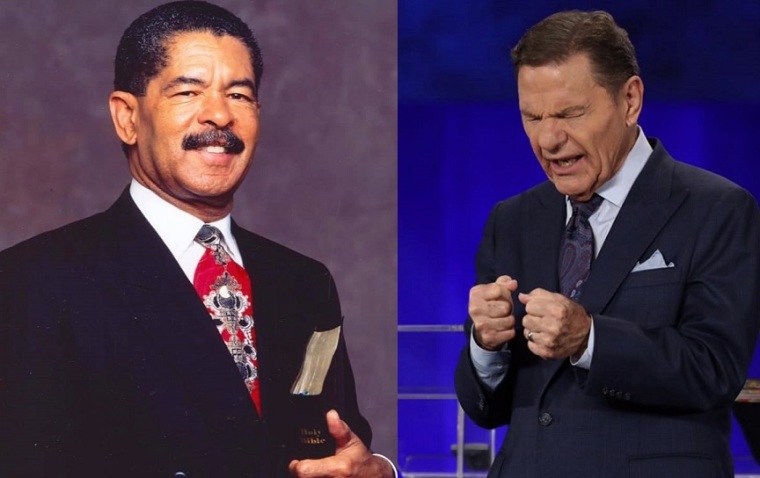 After a weekslong bout with COVID-19 left famed televangelist Frederick K.C. Price hospitalized with a ravaged heart, lungs and kidneys, sparking a global call for prayers, fellow televangelist Kenneth Copeland said he doesn't believe the virus will kill his longtime friend.
"For almost 50 years, Fred and Betty Price have been wonderful friends of our family. We have laughed together, cried together, and preached together. We've stayed in each other's homes and have watched each other's children grow up! We have truly lived life together," Copeland said in a statement on Facebook urging prayers for Price Wednesday.
"The first time I heard Fred Price in person was in Tulsa, Oklahoma. He ran onto the platform and shouted, 'I am ready Freddy!' What a man of God! What a man of faith and power! I don't believe this disease can kill him. We as a family, and ministry, are standing strong for Apostle Frederick Price!" said Copeland, who leads the Texas-based Kenneth Copeland Ministries.
Click here to read more.
SOURCE: Christian Post, Leonardo Blair