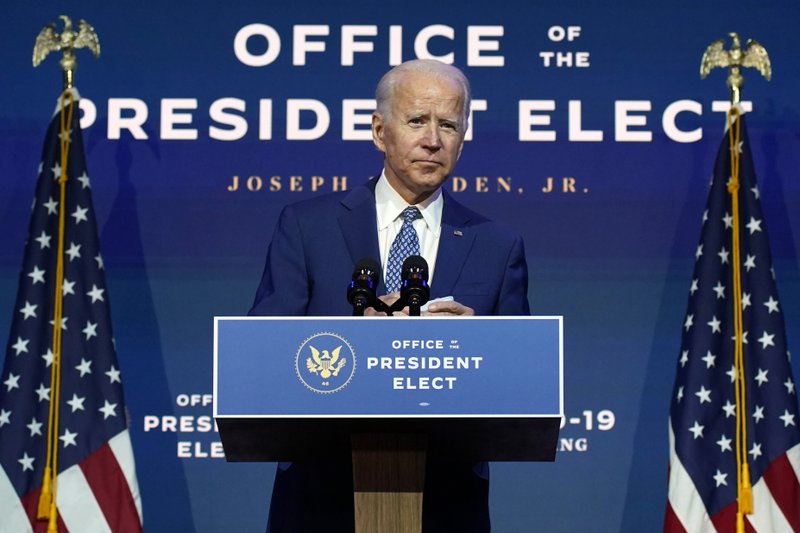 The White House has launched a weekly address from President Biden, reviving a presidential tradition that was paused under former President Trump that seeks to offer another tool to advance the administration's agenda.
The first installment was released Saturday morning on social media, with the president using the opportunity to tout the $1.9 trillion coronavirus relief package he is trying get pushed through Congress.
"We're putting together a plan that provides for emergency relief to people who are in desperate need now," he said in the taped segment. "Everything from mortgage payments to unemployment insurance to rental subsidies to food security for children. It provides for small, medium-sized businesses to be able to open."
Biden's inaugural address featured a conversation between the president and a woman identified as Michele Voelkert, 47, who lives in Roseville, Calif., and lost her job at a start-up clothing company due to the pandemic. She had written a letter to Biden to discuss her dismissal, which she said was the first time she'd ever been laid off.
"Working is part of who you are," Biden says in a clip of the pair's conversation distributed on social media. "The idea that we think we can keep businesses open and moving and thriving without dealing with this pandemic is just a nonstarter."
"I admire your sense of responsibility and your desire to work," he added.
Click here to read more.
SOURCE: The Hill, Tal Axelrod