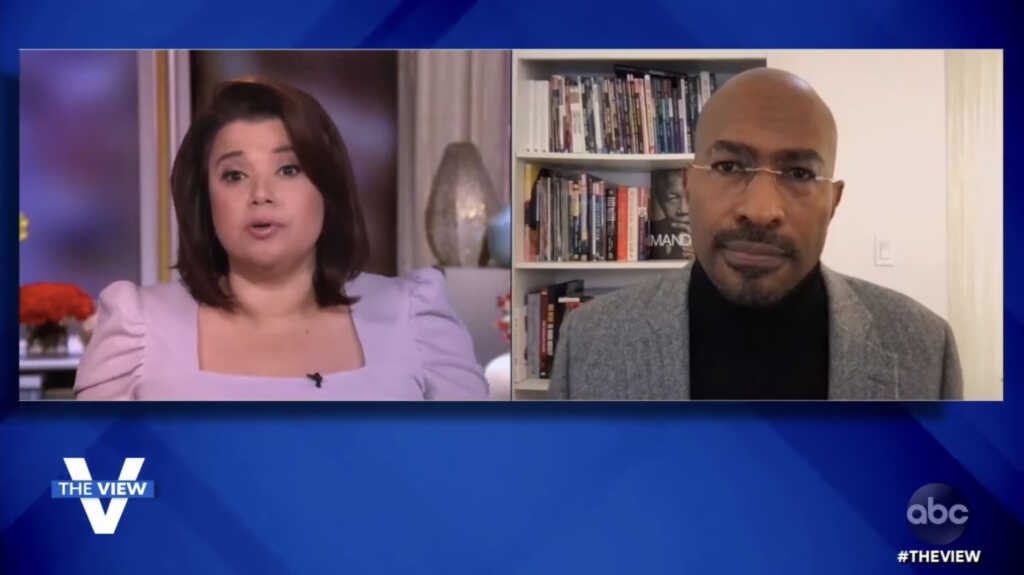 On Friday, the co-hosts of "The View" excoriated progressive activist Van Jones for working with the former Trump administration — and for taking a "smiling" photo with conservative commentator Candace Owens.
"You did things like taking smiling pictures with Candace Owens, who, I think, is very hurtful," charged co-host Ana Navarro. "Do you not regret that? Do you not see that you're giving her legitimacy? You don't regret taking smiling pictures with Candace Owens?"
Jones, to his credit, was befuddled by the question. Though the co-hosts of the ABC show tried to keep him from answering Navarro's inquiries, Jones said he has zero regrets about being cordial with Owens.
"I'll take pictures with anybody," he said over the show's exit music.
Owens responded to the exchange in a tweet, writing, "The radical Left wants to unite America by making it a criminal act to smile in pictures with conservatives. Utterly psychotic."
Click here to read more.
Source: Faithwire