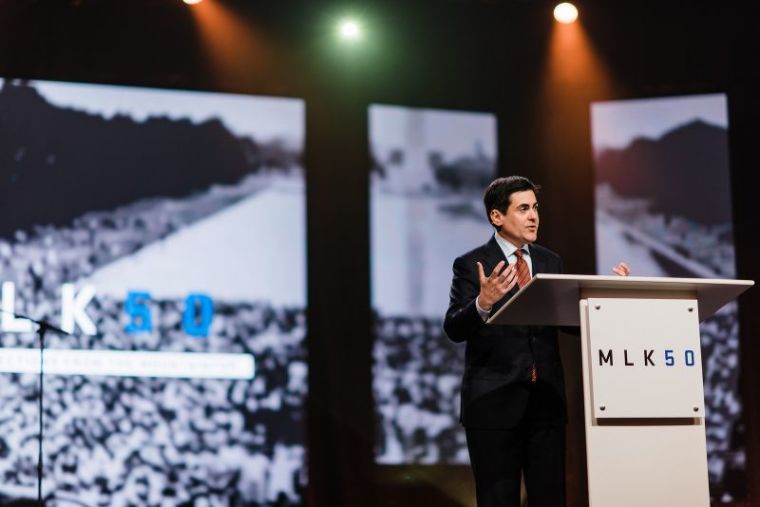 Nearly two years after a motion to defund the Southern Baptist Convention's Russell Moore-led Ethics & Religious Liberty Commission was rejected by messengers, a new report from a task force commissioned to study the denomination's public policy arm has found it to be a major threat to the funding of the $15 billion Protestant Christian organization's Cooperative Program.
The ERLC, which currently has an operating budget of $4.3 million, is funded through the SBC's Cooperative Program, which also provides funding for the North American Mission Board, International Mission Board, and the six Southern Baptist seminaries in America — Southern, Southeastern, Midwestern, Southwestern, Golden Gate, and New Orleans.
Members of the task force, which includes Mike Stone, pastor of Emmanuel Baptist Church in Blackshear, Georgia, who is vying to become the next president of the Southern Baptist Convention, painted a grim picture of the threat Moore's controversial leadership poses to the Cooperative Fund.
"While much of the work of the ERLC is praised and appreciated by Southern Baptists, the ERLC is also a source of significant distraction from the Great Commission work of Southern Baptists. The leader of a large state convention reported, 'The ERLC has been a stumbling block not worth the mission dollar investment.' The task force finds merit in this statement," wrote members of the task force.
Among the concerns state executive directors of the SBC reported hearing about Moore from pastors were: Moore's open opposition of President Donald Trump; an allegation that he received funding from an organization with ties to George Soros; an Amicus brief from the ERLC in support of a New Jersey mosque; a perception that he criticizes conservative political figures more frequently and more harshly than moderate to liberal figures; his stance on immigration; his stated support of attending homosexual wedding showers and receptions; plus giving disrespectful and condescending responses to the questions of messengers. Repeatedly noted was the response given to Pastor John Wofford of Armorel Baptist Church at the 2016 annual meeting about Muslims.
Click here to read more.
SOURCE: Christian Post, Leonardo Blair