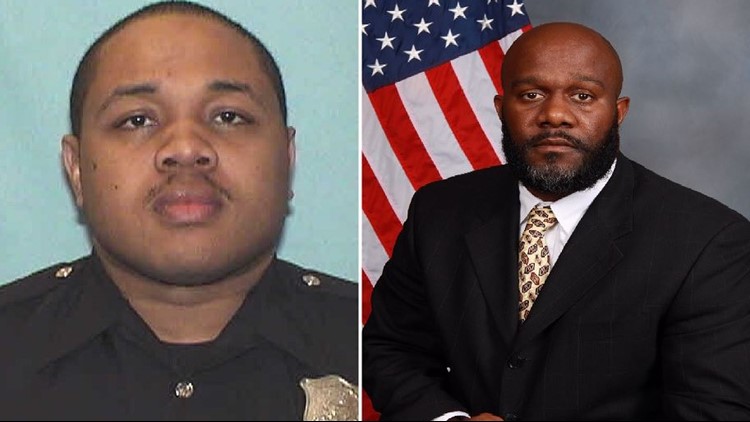 Two Atlanta cops who were filmed pulling two black students from their car and tasering them during Black Lives Matter protests last spring have been reinstated.
A review board voted to overturn the firings of two Atlanta cops who were filmed tasering and pulling two college students from a car during last year's protests against racial injustice and police brutality.
Atlanta's Civil Service Board on Monday ordered the dismissals of Ivory Streeter and Mark Gardner be revoked after it determined that the city did not follow its own personnel procedures.
The board, which is made up of five residents recommended by the mayor and confirmed by the city council, said the officers were deprived of due process because they were not given proper notification or adequate opportunity to respond.
Both Streeter and Gardner – who had sued the city over their firings – are still facing charges of aggravated assault for the May 30 altercation.
Officers confronted Messiah Young and Taniyah Pilgrim, rising seniors at historically black colleges in Atlanta, as they were stuck in traffic after a curfew declared by the mayor during protests sparked by the killing of George Floyd in Minnesota.
Police body camera footage showed the officers shouting at the couple, firing tasers at them and dragging them from the car. Throughout the confrontation, the pair could be heard screaming and asking what they did wrong.
Atlanta Mayor Keisha Lance Bottoms and then-Police Chief Erika Shields decided the two officers had used excessive force and must be fired immediately after video of the confrontation went viral, sparking fierce outrage online.
Click here to read more.
Source: Daily Mail