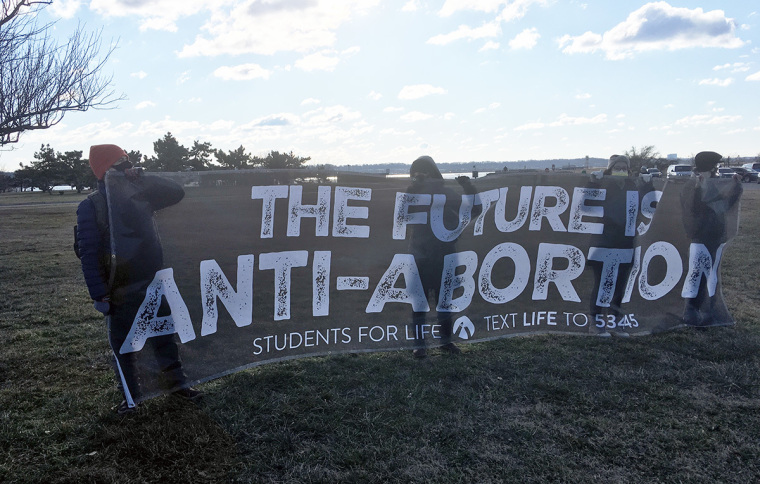 As coronavirus restrictions and security concerns forced the March for Life to forego its annual demonstration in Washington, D.C., this year, a group of pro-life Americans gathered to form the largest ever Life Chain.
The pro-life group Students for Life of America decided to put on an event that would enable people who had already planned to attend the March for Life to show their support for the unborn, just a week after the 48th anniversary of the Roe v. Wade Supreme Court decision that legalized abortion nationwide.
Despite the bitterly cold wind chill, more than 200 pro-life youth gathered at Gravelly Point in Arlington, Virginia, Friday.  The park is located just off the George Washington Memorial Parkway and near Ronald Reagan National Airport.
Click here to read more.
SOURCE: Christian Post, Ryan Foley