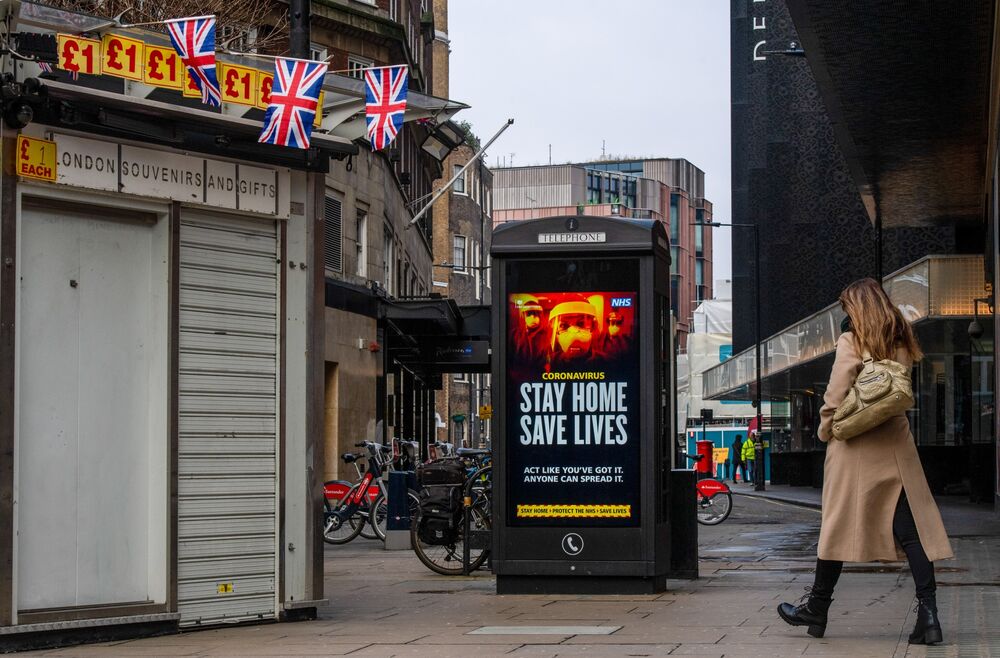 (Bloomberg) — At least one-fifth of Oxford Street, London's main shopping thoroughfare, will be "boarded up with no hope of recovery" and more than 50,000 retail and hospitality jobs lost when the latest lockdown ends, according to an influential lobby group.
The New West End Company, which represents hundreds of businesses in London's premier shopping and entertainment area, says 57 of 264 stores on Oxford Street are already permanently closed. As damage to the U.K. economy mounts, more than 50,000 jobs will be lost in the West End area by March if action is not taken soon, the group said.
The West End has been hit harder economically by Covid-19 than any other part of the country, Peter Rogers, chairman of the lobby group, said in a letter to U.K. Chancellor of the Exchequer Rishi Sunak. Revenue at businesses in the district will fall by more than 80% to less than 2 billion pounds ($2.8 billion) in the 12 months beginning March 2020 from the same period a year earlier.
Click here to read more.
Source: MSN