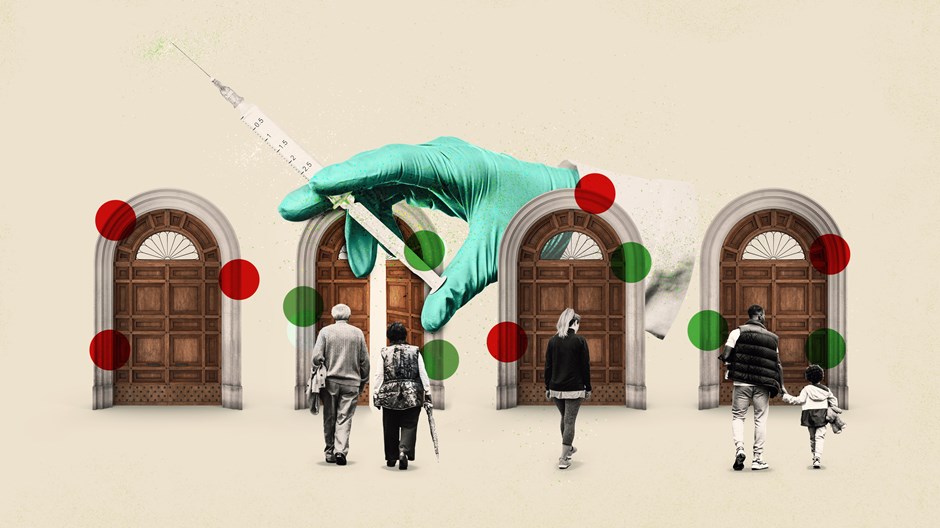 After 10 months of limited in-person gatherings or online programming, church congregants—like the rest of society—feel pandemic fatigue. We are hopeful that the availability of COVID-19 vaccines will allow our society and churches to return to normal. But a return to normalcy will take time.
Unfortunately, many of our Christian brothers and sisters living in low- and middle-income countries, where I have worked for more than 25 years to stop the spread of infectious diseases, will not receive vaccines until 2022 or later. In countries like the US where the rollout of COVID-19 vaccines began last December, experts predict it will be fall before vaccination coverage reaches 70–90 percent and herd immunity can hopefully be achieved. Only then can society begin to resume more normal activities. The next several months will be a transition period when vaccinated and unvaccinated individuals mingle in our communities, but it is not yet safe to return to normal life.
During this transition period in the US, how should church leaders decide on in-person gatherings for their churches? Because vaccination will proceed at different rates in different communities and vaccination of church congregants will vary even among churches within the same community, there is no single approach to regathering.
In consulting with four churches in my home city of Seattle to plan for this transition, I've seen leaders struggle with the complex issues before them. James Broughton, the senior pastor of a predominantly African American congregation said, "This is such a complicated situation—with so many moving parts. We really need godly wisdom, which includes scientific knowledge, to know what to do." All those I talked with see the need for open discussions within the church and the value of having a plan before churches are confronted by different pressures to regather.
To navigate this transition period, I will explain how COVID-19 vaccination influences decisions about church gatherings and provide five suggestions that can help churches develop a plan to regather as vaccination coverage increases.
As in my previous CT articles on church gatherings during this pandemic, I have tried to discern God's call for her church using two guideposts: biblical truths and scientific knowledge, both of which have been given by God.
Click here to read more.
Source: Christianity Today