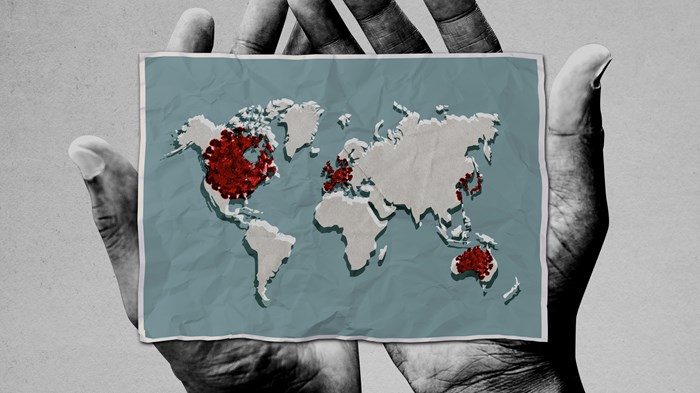 "Consider it pure joy, my brothers and sisters, whenever you face trials of many kinds, because you know that the testing of your faith produces perseverance."
James, the brother of Jesus, didn't have a global pandemic in mind when he wrote these words in the opening chapter of his biblical epistle to "the 12 tribes scattered among the nations." But as the coronavirus closed churches worldwide, a global survey of more than 14,000 people has found that few lost faith while many of the most faithful gained.
Today, the Pew Research Center released a study on how COVID-19 affected levels of religious faith this past summer in 14 countries with advanced economies: Australia, Belgium, Canada, Denmark, France, Germany, Italy, Japan, the Netherlands, Spain, South Korea, Sweden, the United Kingdom, and the United States.
"In 11 of 14 countries surveyed, the share who say their religious faith has strengthened is higher than the share who say it has weakened," noted Pew researchers. "But generally, people in developed countries don't see much change in their own religious faith as a result of the pandemic."
Overall, a median of 4 out of 5 of each country's citizens said their faith was more or less unchanged.
But leading the pack in strengthened faith: the United States.
And leading the pack in weakened faith: South Korea.
Click here to read more.
Source: Christianity Today