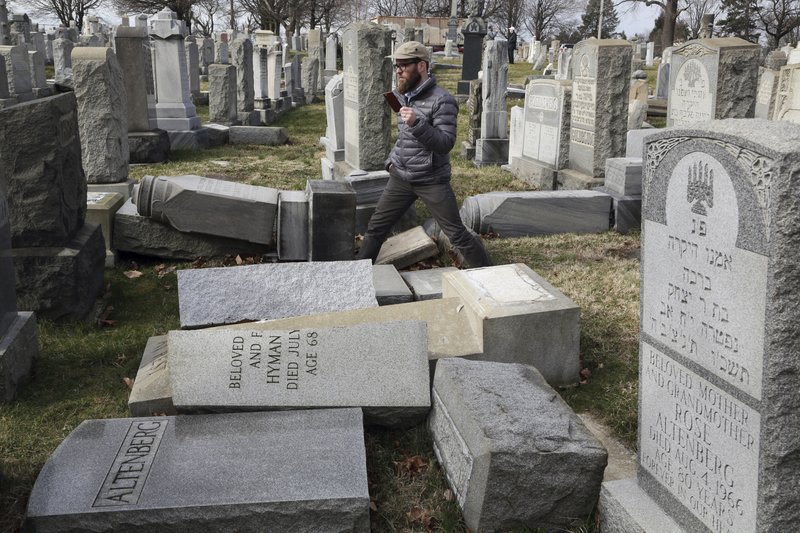 A Confederate flag parading through the Capitol is just one of the many disturbing images the country confronted on January 6. Some photos and videos were more painful than others for some Americans.
A number of pro-Trump rioters who stormed the Capitol wore clothing with anti-Semitic messages—the latest sign of a growing problem in America.
From 2015 to 2019, anti-Semitic incidents jumped to nearly a record high, according to the Anti-Defamation League. Some Jewish leaders said the growth of crimes against Jews intensified under former President Trump.
During the Capitol riots, Audrey Glickman, a Jewish woman from Pittsburgh, had to look at rioters wearing "Camp Auschwitz" sweatshirts. She said those images hit her viscerally.
"Of course, it does," Glickman told CBS News' Jim Axelrod.
Glickman is one of the survivors of the deadliest attack on Jews on American soil. She was inside the Tree of Life synagogue when a gunman stormed in and slaughtered 11 of her fellow worshippers.
"Do you ever wish that what would come out of the Tree of Life shooting isn't more hate, but a collective wake up, 'hey, we got a problem?" Axelrod asked.
"Absolutely, that has been my wish from the very beginning that people would understand, but we've seen more shootings since then, more killing. People are not understanding. How do we make them understand?" she said.
The Anti-Defamation League found acts of anti-Semitism started spiking in 2016 after a nearly 15-year drop. The most recent numbers show the highest number of anti-Semitic incidents in its recorded history. There were more than 2,100 acts of assault, vandalism and harassment against Jews.
Click here to read more.
SOURCE: CBS News