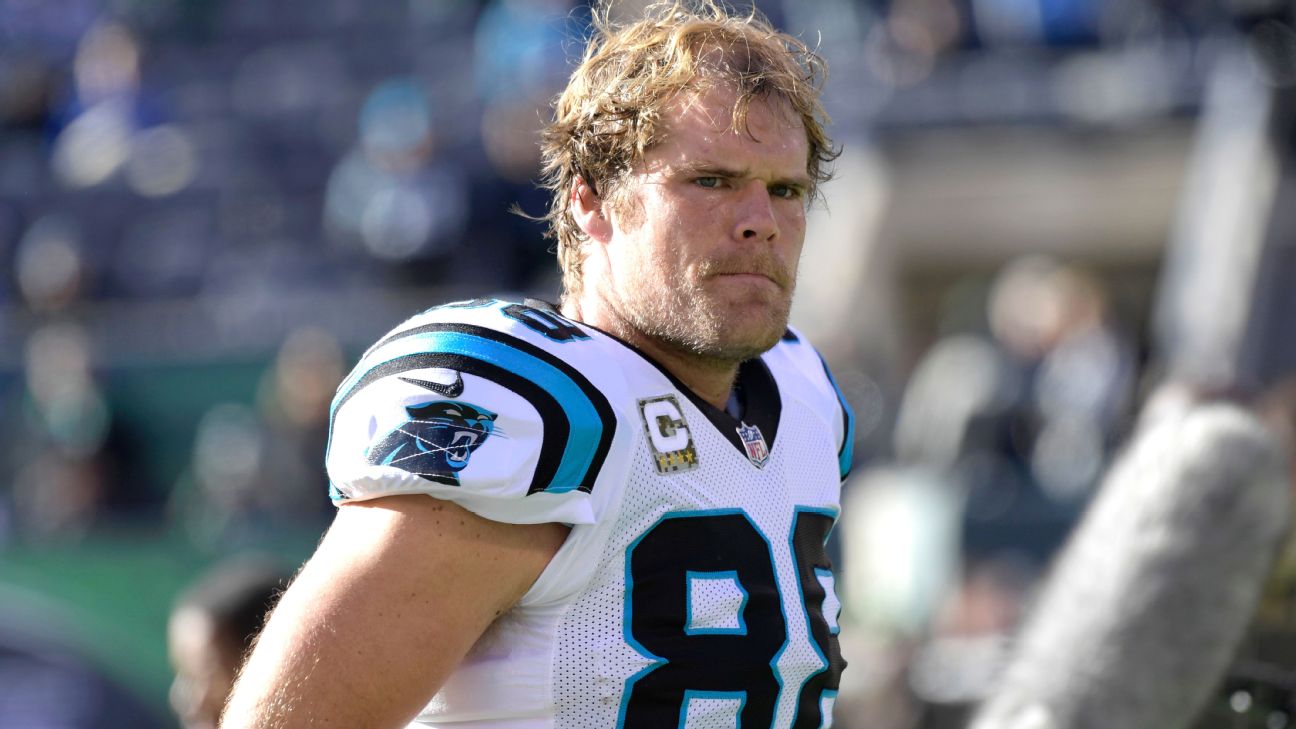 Three-time Pro Bowl tight end Greg Olsen announced before Sunday's NFC Championship Game that he plans to retire and join Fox Sports' NFL coverage.
Olsen spent the 2021 season with the Seattle Seahawks after nine years with the Carolina Panthers, where he became the first tight end in NFL history to have three straight 1,000-yard receiving seasons from 2014 to '16.
The Panthers released Olsen, 35, during the 2020 offseason under new coach Matt Rhule. He signed a one-year, $6.6 million deal with Seattle in February.
In July, Olsen signed a deal to be Fox Sports' No. 2 NFL television analyst, paired with Kevin Burkhardt, after he retires.
"Proud of what I was able to accomplish in this league, proud of the relationships and everything that the game has given me," Olsen said during Fox Sports' pregame show. "But sometimes, when it's time, it's time, and my time in the NFL now has come to an end. I'm excited for the next chapter. … I've got it all out of my system."
He was saluted on Twitter by both the Panthers and Seahawks after he made his announcement.
Olsen played this past season with Seattle in hopes of achieving the one thing he felt was missing in his 14-year career: a Super Bowl title.
Click here to read more.
SOURCE: ESPN, David Newton