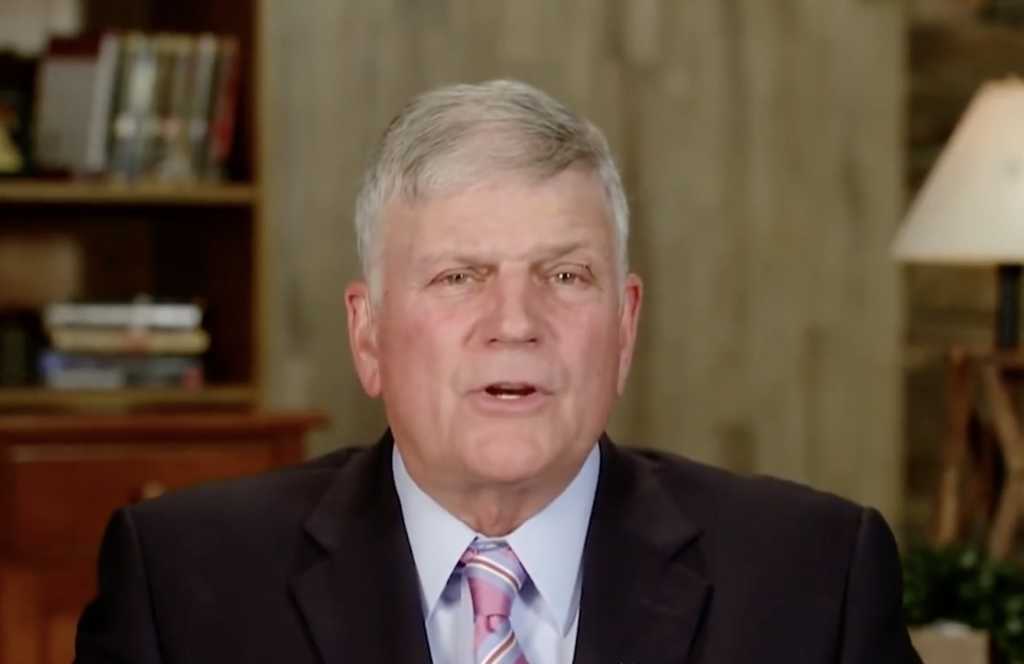 More than 22,000 people have signed a petition calling for the Rev. Franklin Graham to be fired from his leading roles at the Christian humanitarian organization Samaritan's Purse as well as the Billy Graham Evangelistic Association because of his support for former President Donald Trump.
The Faithful America petition rebuked Graham for his endorsement of Trump's "deadly presidency" and described the son of the late evangelist Billy Graham as a "blasphemous preacher."
"It's no wonder the failed coup [at the U.S. Capitol] featured crosses and 'Jesus saves' banners and flags," the petition stated. "Graham and the religious right must be held accountable for their deadly dishonesty."
Samaritan's Purse — the charity for which Graham serves as president — has, in the age of the coronavirus pandemic, erected several field hospitals in states and cities around the U.S., supplementing the care provided at hospitals where health care workers are stretched thin.
In the last couple weeks, as Faithwire previously reported, Samaritan's Purse opened respiratory care units in Lenoir, North Carolina, and in Lancaster, California, in Los Angeles County.
The Christian nonprofit also famously set up a hospital in Central Park in New York City in the spring of last year.
Each of those field hospitals came to fruition at the request of local medical and political authorities who extended the invitations to Samaritan's Purse.
Speaking to Faithwire last year, Graham said of the Central Park unit: "Everybody in the city of New York knows about the tent hospital. We are there in Jesus' name. It's just something God has done and it's given us the opportunity to magnify His name in the middle of a crisis."
Click here to read more.
Source: Faithwire