For the last four years, President Donald Trump has fulfilled his promises and delivered for the evangelical community like no other. From protecting the unborn and strengthening the military, to appointing faith-friendly Supreme Court Justices and moving the US embassy to Jerusalem, his legacy will be very favorable to the Bible-believing community.
However, it is important to understand that the evangelicals' support of the president really was not about Trump, the man. It was about his God-affirming policies. It was Trump's policies that unified Christians and made him the evangelical's president. While we are grateful for his help, at the same time we did not approve of the offensive tweets, the stories of affairs, or the many other distractions that kept the news cycle buzzing for the last four years.
The fact is that President Trump fought for our cause like no other; it was the first time in many years that a president has embraced the Christian cause. Unfortunately, this is not something we expect in the foreseeable future under President Biden.
Click here to read more.
SOURCE: Christian Post, Jack Hibbs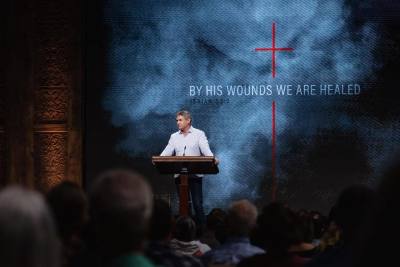 Jack Hibbs is senior and founding pastor of Calvary Chapel in Chino, California, and also appears in the documentary, Trump 2024: The World After Trump