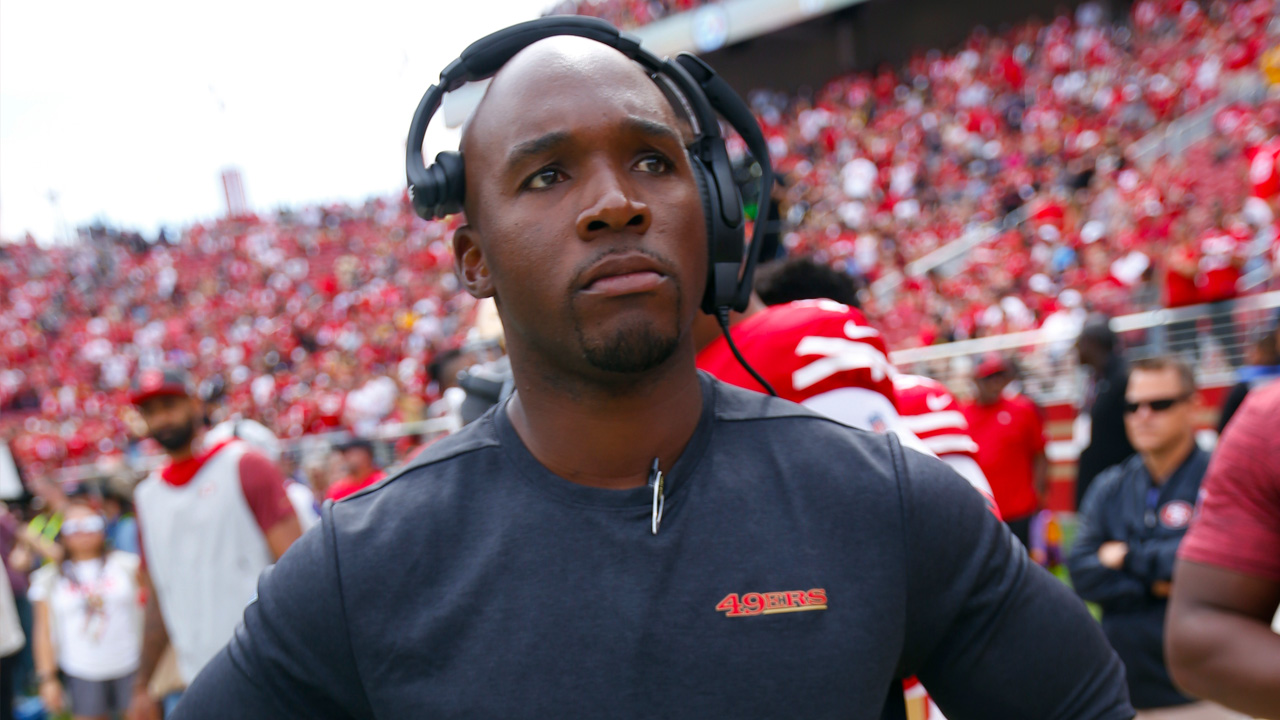 With the San Francisco 49ers boasting one of the NFL's top defenses the past two seasons, many figured it was only a matter of time until defensive coordinator Robert Saleh became a head coach somewhere. Last week he was announced as the new leader for the New York Jets.
Saleh's vacancy was filled Monday, when the 49ers announced that the team's inside linebackers coach, DeMeco Ryans, was being promoted to defensive coordinator.
The 49ers were driven by the NFL's second-ranked defense last season en route to Super Bowl LIV, a 31-20 loss to the Kansas City Chiefs. This year, despite a 6-10 record, the Niners still ranked fifth in the league (allowing 314.4 yards per game). Yet, the team's only defensive All-Pro and Pro Bowler in 2020, largely thanks to Ryans, was middle linebacker Fred Warner.
Warner pointed to Ryans for helping him get there.
"He started as an LB coach the same year I came in as a rookie, and the progress you've seen me make is a direct reflection of the type of coach and person that he is," Warner told the media. "He's so passionate about what he does. It's not a mystery why he was so successful (as a player) in the NFL. He's such a smart mind and him and Saleh are very similar in that way where they're both really smart and know exactly what they want. … He's an amazing teacher. I've learned so much from him and continue to learn so much, and I think that's the key to being a great coach."
Niners head coach Kyle Shanahan hinted that Ryans would be promoted during a press conference on Jan. 4.
"It's only a matter of time before DeMeco is a coordinator in this league," Shanahan said. "It's a matter of time before DeMeco will be a head coach."
Click here to read more.
SOURCE: Sports Spectrum, Jon Ackerman