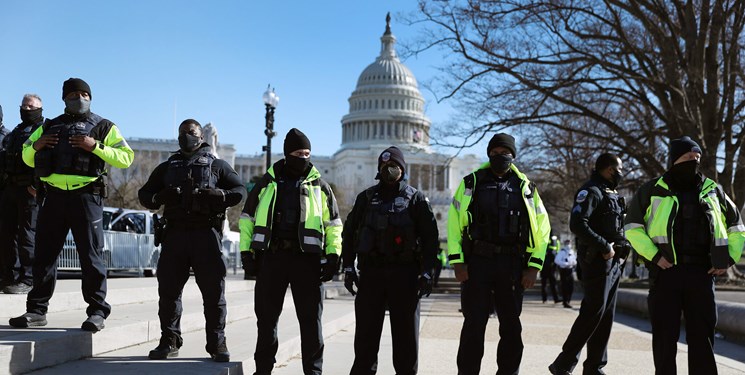 The FBI is warning police chiefs nationwide to be on high alert and to continue sharing intelligence leading up to President-elect Joe Biden's inauguration.
The warning comes from a 45-minute phone call that acting FBI Director Christopher Wray and acting United States Citizenship and Immigration Services (USCIS) Director Ken Cuccinelli held with police chiefs, The New York Times reported, citing participants.
The officials reportedly expressed concerns about potential for extremist violence, and called on law enforcement across the country to watch for any sign of trouble.
Miami Police Chief Jorge Colina told the newspaper in an interview that Wray told them to "overshare intelligence," adding "they don't want for us to assume anything that they already know — anything that we come across to please forward it."
Another unidentified police chief told the newspaper that officials seemed to be concerned about attacks on state capitol buildings, federal buildings and the homes of members of Congress.
Click here to read more.
Source: the Hill