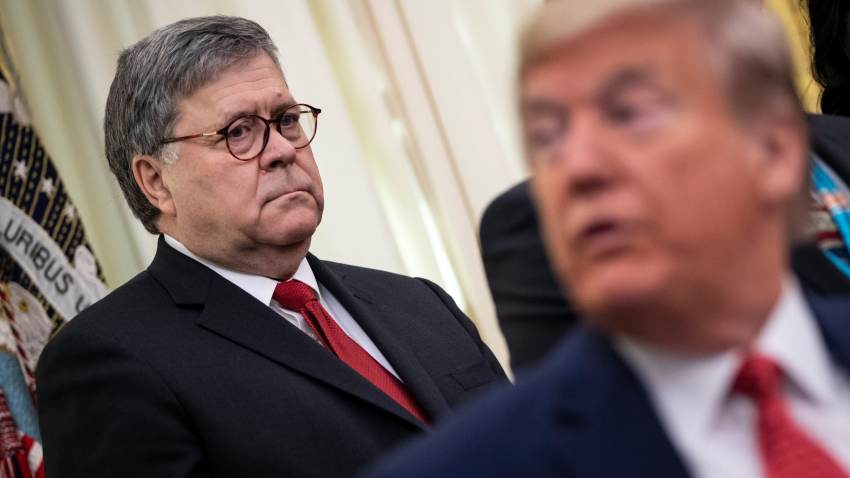 Former Attorney General William Barr issued a scathing rebuke of President Trump's behavior on Wednesday, when a violent group of his supporters raided the U.S. Capitol as lawmakers met to certify President-elect Joe Biden's victory.
"Orchestrating a mob to pressure Congress is inexcusable," Barr said in a statement obtained by the Washington Examiner on Thursday. "The President's conduct yesterday was a betrayal of his office and supporters."
Trump exhorted a crowd estimated in the hundreds of thousands to march on Capitol Hill as Congress was set to conduct the task of certifying each state's electoral votes.
While some streamed peacefully to the building, pandemonium erupted when scores sought to enter, pressing past barricades and clashing with police. Once inside, lawmakers and media hunkered down or fled while the hordes roamed through the building, some even posting selfies on social media.
One woman was shot and killed inside the building by law enforcement, and dozens were arrested. Police revealed that three others died as a result of the chaos. According to Washington Police Chief Robert Contee, one adult woman and two adult men died from separate medical emergencies.
Click here to read more.
Source: Washington Examiner