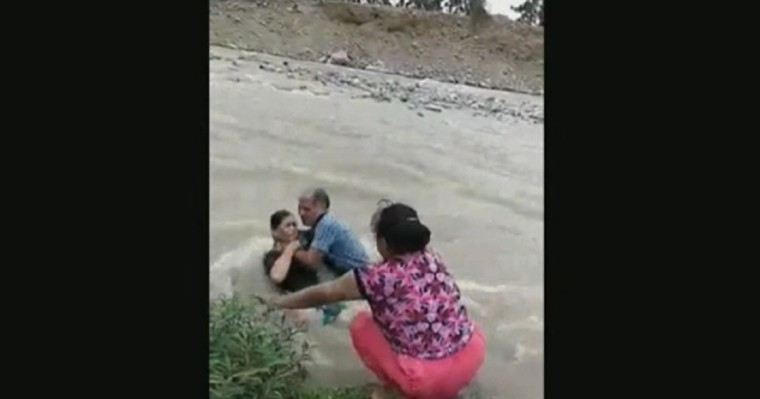 Most baptisms don't end with police intervention, but when two Peruvian Christians got swept away by a river, they needed to be rescued to survive.
According to local reports, Rosa Jiménez Bartolo was getting baptized by her brother, a pastor, in Peru's Rímac river on Dec. 28.
With her sister-in-law watching, he lowered her into the fast-flowing river.
"I baptize you in the name of our Lord Jesus Christ," her brother said in Spanish as he lowered her into the river.
In a video recording of the baptism, Bartolo is seen lowering herself slowly into the hip-high water. As she started to rise, she lost her balance, and the river swept her forward, knocking over her brother. The brown waters carried the pair swiftly downriver, while another church member unsuccessfully tried to help.
Click here to read more.
SOURCE: Christian Post, Jackson Elliott