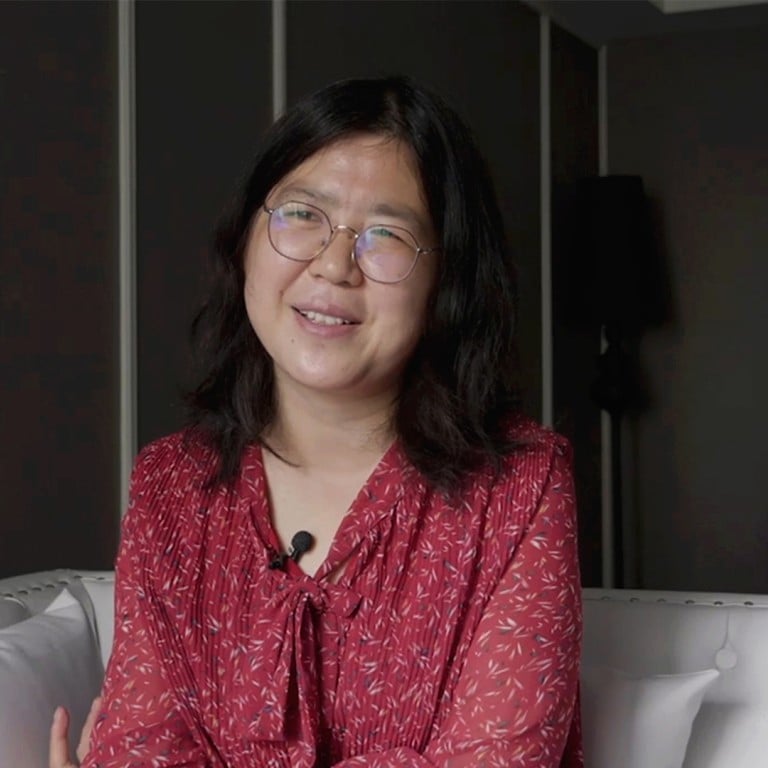 Secretary of State Mike Pompeo on Tuesday called for the release of Chinese journalist Zhang Zhan, who was sentenced to four years in prison on Monday over her coverage of the coronavirus pandemic.
Zhang was the first independent journalist to be sentenced to prison in China for covering the pandemic, though several have been detained over their coverage of the outbreak. Her reporting accused the government of failing to inform citizens about the pandemic's true nature.
"The United States strongly condemns the People's Republic of China's (PRC) sham prosecution and conviction of citizen journalist Zhang Zhan on December 28," Pompeo said in a statement Tuesday. "We call on the PRC government to release her immediately and unconditionally."
Pompeo also accused China of manipulating information about the outbreak in Wuhan, adding that it "brutally silenced other brave truth-tellers." He added that the world had to rely on reports from reporters like Zhang to understand the extent of the pandemic.
"The PRC government's fear of transparency and its ongoing repression of fundamental freedoms are a sign of weakness, not strength, and a threat to all of us," Pompeo said. "The United States will always support the right of Chinese citizens to express themselves freely and peacefully."
Click here to read more.
SOURCE: The Hill, Jordan Williams