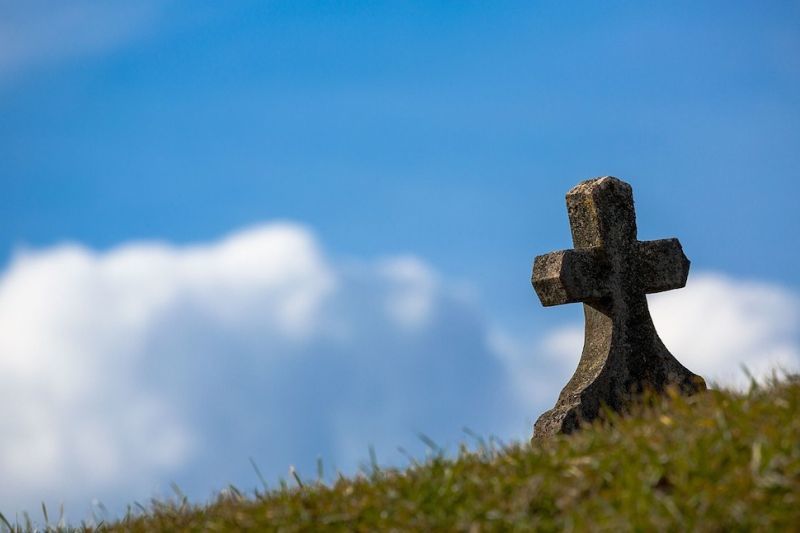 The following text is adapted from the transcription of this video. 
Chris Elkins: Hi, I'm Chris Elkins with Denison Forum, and I'm with Dr. Jim Denison today, and we want to talk about a fairly tough subject. Jim, I want to bring up the subject: What does the Bible say about death? You know, I've always been told all my life there are two sure things: taxes and death. I'm not so sure about taxes, but I'm pretty sure that death is definitely a sure thing. Most of us tend to avoid this subject. It's difficult to really talk about. Why do we need to face that topic today?
Why do we need to face death?
Dr. Jim Denison: Yeah, you're right. It is something we avoid if we can. I've done obviously a lot of funerals over the years as a pastor, and people typically say of the deceased, "They are the deceased, or the dearly deceased, or they passed away. They went on to a better place," all of that, but don't like the word death. It's just kind of a euphemism that we're around these days.
And we're at a place now where, as a culture, we're not around it as much as previous generations would have been. More people die in hospitals, you know, they die in places that are not around their families and all of that. And yet, it's an unescapable consequence of life. Hebrews 9:27 says, "It's appointed unto all men once to die, and then the judgment."
Unless the Lord comes home first, unless he comes back for us to take us home first, all of us, each of us, are going to face death one day, and the only way to be prepared to die is to make that decision now. I can't put that off to tomorrow because I'm not promised tomorrow.
I remember, Chris, when I was pastoring in Atlanta, there was a member of a church out there in the community who was diagnosed with brain cancer and given a period of months to live. And so he wanted to redeem this time as best he could.
Click here to read more.
SOURCE: Christian Post, Jim Denison