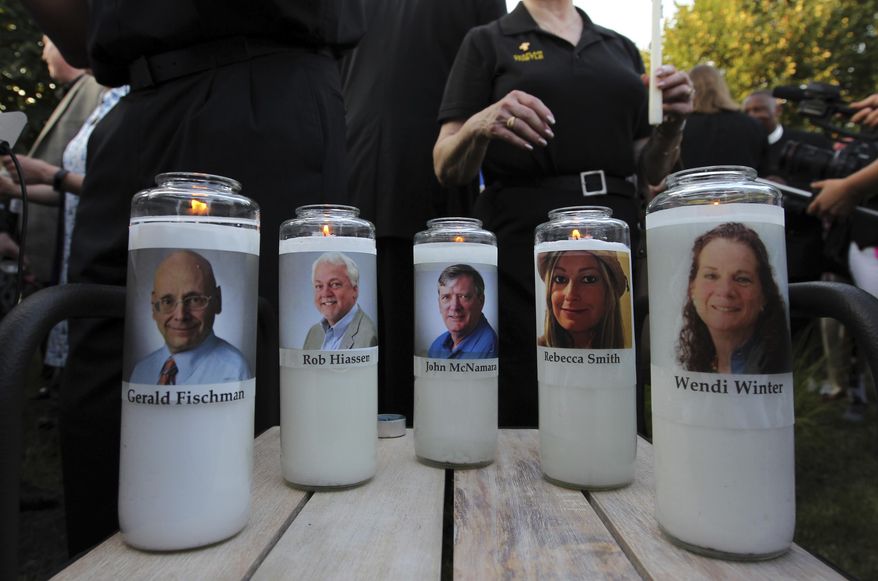 President Trump has signed into law bipartisan legislation allowing for the creation of a national memorial that will honor slain journalists killed on the job, the White House announced late Wednesday.
The White House said Mr. Trump signed the Fallen Journalist Memorial Foundation Act, paving the way for a new addition to the numerous commemorative works currently dotting the nation's capital.
Mr. Trump's stamp of approval now means the Fallen Journalists Memorial Foundation that formed last year can move forward with plans to have its namesake constructed on federal land in Washington, D.C.
David Dreier, the foundation's chairman, said in a statement the memorial will honor reporters, photojournalists, producers, editors and others who have died while performing their jobs as journalists.
"It will demonstrate to our citizens and to visitors from around the world that our country values a free press, honors the sacrifices of journalists and supports the family, friends and colleagues of the fallen," said Mr. Dreier, a longtime former Republican member of the U.S. House of Representatives from California.
Click here to read more.
SOURCE: The Washington Times, Andrew Blake