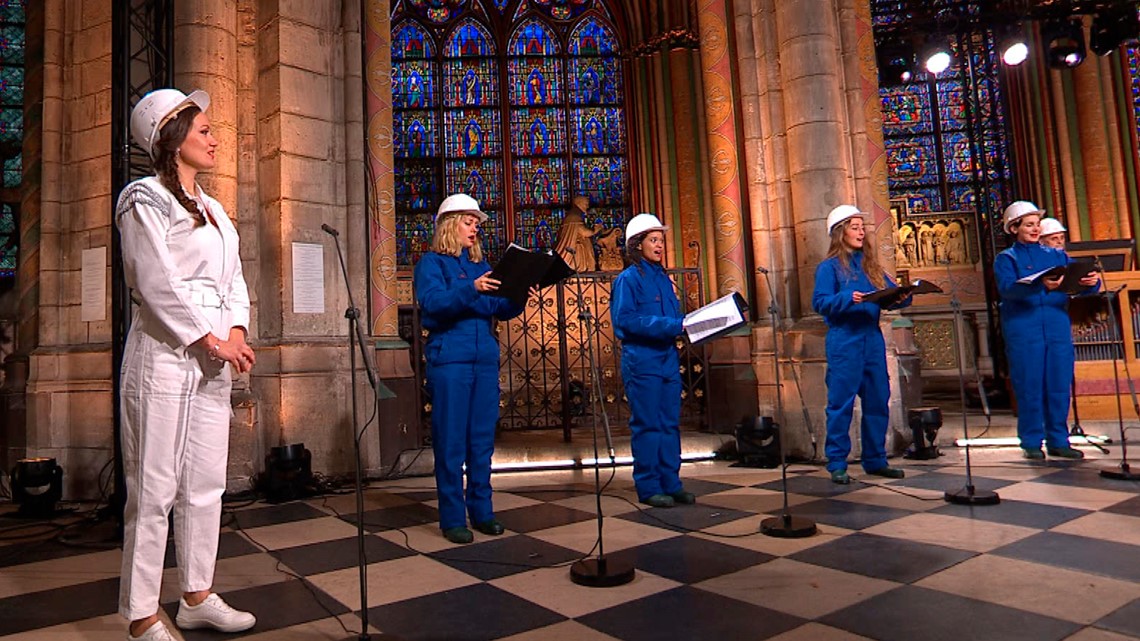 The Notre Dame Cathedral in Paris hosted its first concert on Saturday since the devastating fire that damaged the building nearly 18 months ago.
The concert, which was recorded, featured 20 singers, a soprano soloist, a violinist and a rented organ. The performance is slated to be broadcast on Christmas Eve, The Associated Press reported.
Performers were standing socially distanced during the performance to adhere to France's required indoor COVID-19 safety precautions.
In a statement to the AP, the diocese called the performance a "highly symbolic concert" that was "marked with emotion and hope," and a celebration of a "musical heritage that dates to the Middle Ages."
Click here to read more.
SOURCE: The Hill, Kaelan Deese