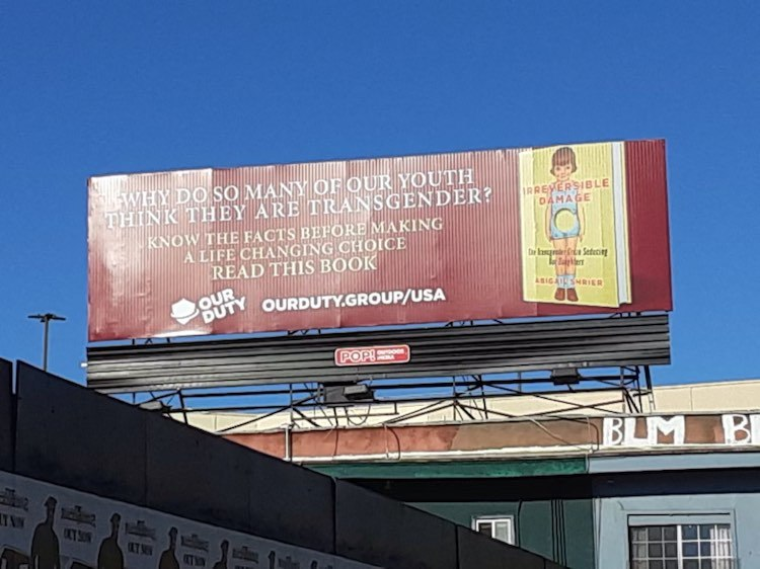 A group of concerned parents of trans-identifying teenagers have erected another billboard drawing attention to the harms of the medicalization of gender after being censored earlier this month.
This third billboard is located near a children's hospital in Los Angeles that is home to a large transgender youth clinic and a prominent doctor who is actively gender-transitioning children.
The father of a trans-identifying teenage girl who's spearheading the effort said in an interview with The Christian Post that he's determined to never stop fighting for his children. He spoke with CP on condition of anonymity because of potential repercussions to his family.
Click here to read more.
SOURCE: Christian Post, Brandon Showalter