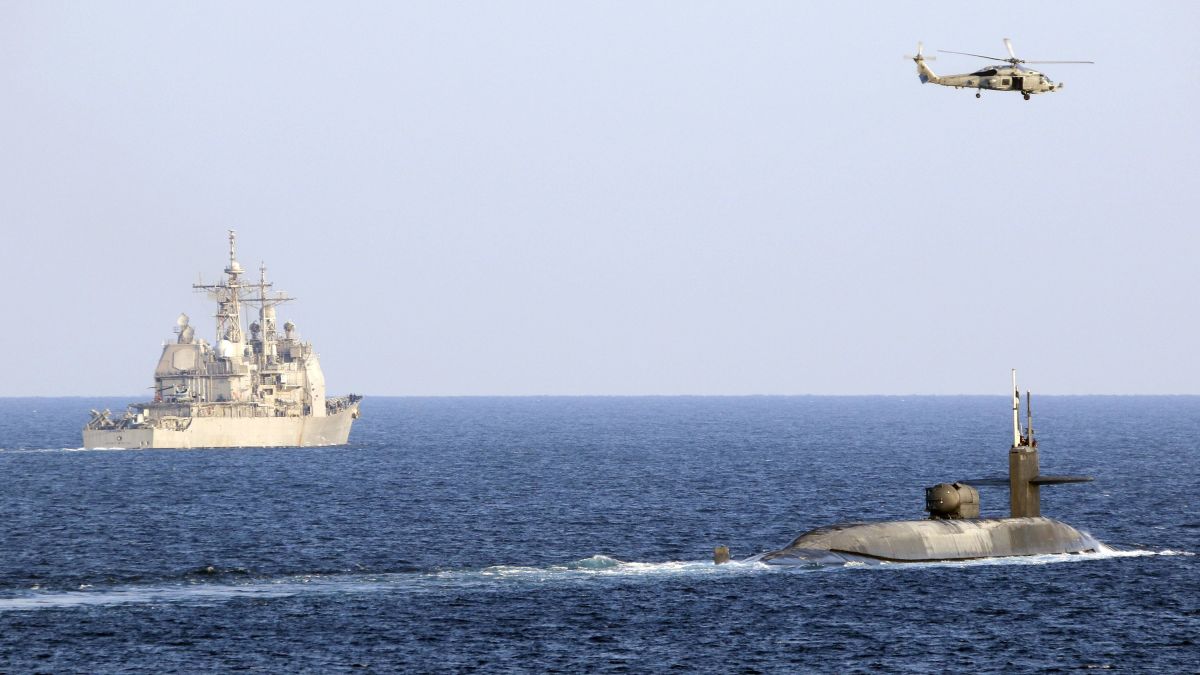 The US Navy nuclear-powered guided-missile submarine USS Georgia transited the Strait of Hormuz Monday accompanied by two additional American warships, the Navy said Monday in a rare public announcement of a nuclear submarine's movements.
"The nuclear-power Ohio-class guided-missile submarine USS Georgia (SSGN 729), along with the guided-missile cruisers USS Port Royal (CG 73) and USS Philippine Sea (CG 58), transited the Strait of Hormuz entering the Arabian Gulf, Dec. 21," the Navy said in a statement using an alternative name for the Persian Gulf.
The vessels' entrance into the area comes amid heightened tensions with Iran, with Secretary of State Mike Pompeo blaming Iranian backed militias for a rocket attack on the US Embassy compound in Baghdad, on Sunday.
Some US officials have expressed concern that Iran may use the anniversary of the killing of General Qasem Solemani to carry out a strike on the US.
The US Navy rarely discusses the movement of its submarines, but Monday's announcement also included details on the vessel's capabilities, including its "ability to carry up to 154 Tomahawk land-attack cruise missiles."
Click here to read more.
SOURCE: CNN, Ryan Browne and Barbara Starr