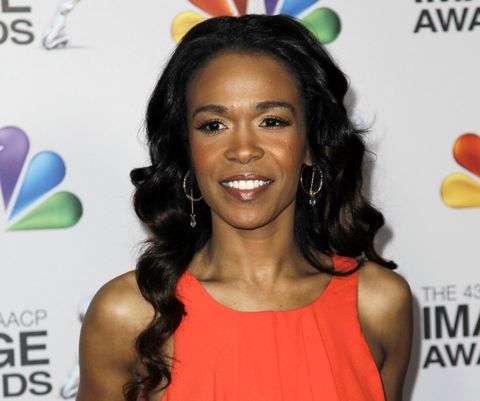 Singer/actress Michelle Williams is mourning her father, who died this weekend at the age of 68.
Williams shared the news on her Instagram page, where she penned a loving tribute to Dennis Williams.
"I just don't know what to say or where to start. Daddy, you fought harder than those of us that are in good health! For 15 years, you FOUGHT!!! You truly outlived moments where we thought you wouldn't make it!!" Williams wrote.
"Mommy said last night she sang songs to you and you looked so content and had a look of peace in your eyes," she continued. "You weren't in any pain either!! The Lord took you in his arms this morning and I'm so thankful that you are resting in Him!!!"
"I love you Daddy!!!!" she concluded, then listing her father's dates of life: Nov. 13, 1952 to Dec. 20, 2020.
Just a day prior, Williams tweeted about Checking In with Michelle Williams being listed in O, The Oprah Magazine's "12 Most Anticipated Podcasts of 2021."
On the podcast, which is based on and inspired by her pending memoir, Checking In: How Getting Real about Depression Saved my Life—and Can Save Yours, Williams will interview other celebrities who have navigated mental health challenges. It is set to debut Tuesday on the Black Effect, a podcast network headed up by Charlamagne Tha God.
Click here to see more.
SOURCE: the Grio – Biba Adams