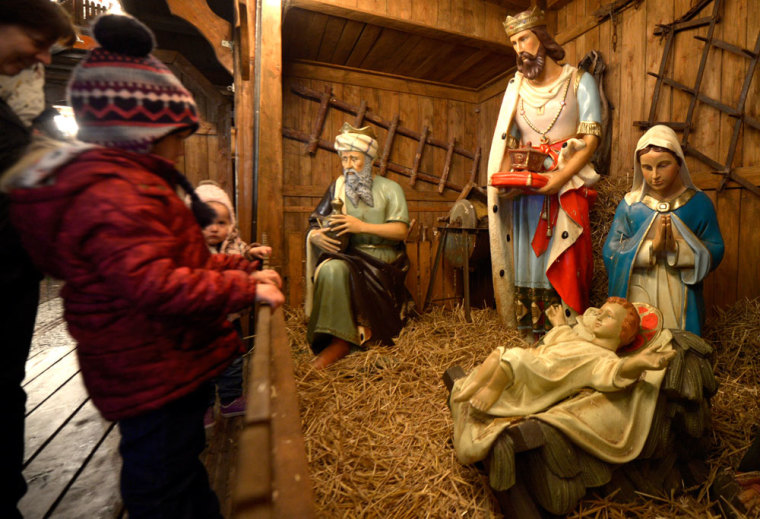 Each Advent offers a new opportunity to meditate on some of the strangest mysteries of God: That He made Himself human. That he would be born lowly (and stay that way). That He would be born of a virgin.
It's our first glimpse of the virgin birth in the Gospel of Luke that offers one of the most provocative, counter-cultural responses ever given by a biblical character to a revelation from the Lord.
When the angel Gabriel tells Mary — a young, unmarried virgin — that she will give birth by the Holy Spirit to the Son of God, we have every reason to believe she knew the cultural implications. She assumed (rightly) that Joseph would not marry her. She'd be ostracized from her Jewish community and considered unclean. As a result, she'd face dangerous poverty. Still, her response to the angel was:
"To me be as it pleases God" (Luke 1:38).
Click here to read more.
SOURCE: Christian Post, Maria Baer
From BreakPoint. Reprinted with the permission of the Colson Center for Christian Worldview. All rights reserved. May not be reproduced or distributed without the express written permission the Colson Center for Christian Worldview. "BreakPoint®" and "The Colson Center for Christian Worldview®" are registered trademarks of The Colson Center for Christian Worldview.
John Stonestreet is the President of the Chuck Colson Center for Christian Worldview, and co-host with Eric Metaxas of Breakpoint, the Christian worldview radio program founded by the late Chuck Colson. He is co-author of A Practical Guide to Culture, A Student's Guide to Culture and Restoring All Things.