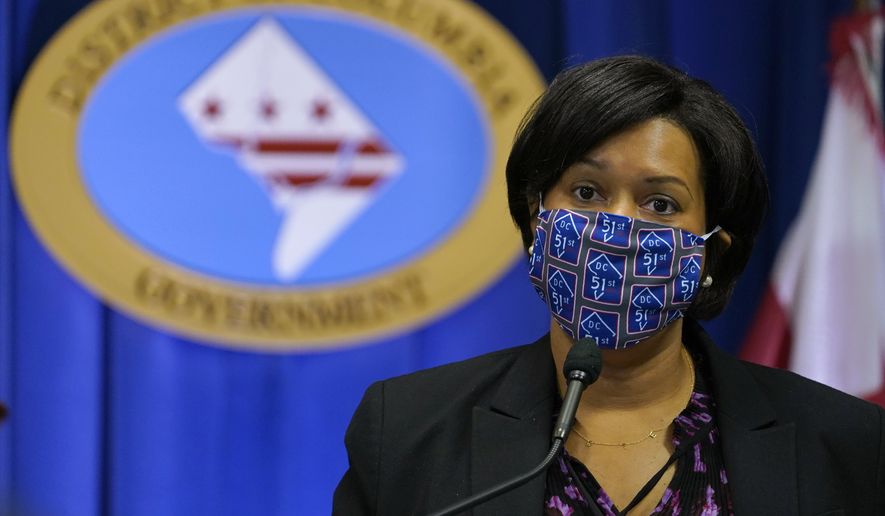 D.C. Mayor Muriel Bowser has changed coronavirus restrictions on capacity limits at religious gatherings following a lawsuit filed by the Archdiocese of Washington.
An executive order issued late Wednesday allows houses of worship to host up to 250 people or 25% of the building's maximum capacity, whichever is less.
The archdiocese's lawsuit argued that religious facilities should be treated the same as restaurants in terms of capacity limits, or the same as other activities in which large gatherings are not required.
The new capacity rules went into effect Thursday, and apply to restaurants, retail food sellers, recreational facilities and other essential and non-essential businesses.
"We are grateful that the new order will allow us to welcome more of the faithful to Church during the Christmas season and beyond," the archdiocese said Thursday in a press release.
Miss Bowser on Thursday urged residents to celebrate the holidays virtually.
"[T]his year is not the year to pack churches full of people,"she said at a press conference. "We are asking people — to the best extent they can — to celebrate virtually."
Click here to read more.
SOURCE: The Washington Times, Emily Zantow