The events of 2020, while unprecedented to us, are not altogether unique. Humans have undergone similar and much worse trials throughout history, and we are blessed to have reliable evidence of some of these events in the Bible. Perhaps one of the most poignant scriptural similarities of undergoing a collective calamity we have is when the Israelites were fleeing Egypt. In examining their plight and drawing parallels to how we are responding to this current pandemic, it brings up the question, do we want to be like the Israelites, who grumbled and complained during difficulty instead of focusing on God's plan for them, or will we be different?
Will we allow God to make beauty from our ashes and trust His character no matter what tomorrow brings?
The Israelites may have not been up against the coronavirus, but they perhaps faced even more fear and uncertainty than we are right now. They were terrified at the Red Sea when Pharaoh's armies were approaching. They were scared they would not have food or water. They were afraid of the giants that roamed the Promised Land. And when they rebelled in their fear and made an idol to worship, plagues were brought down, which could be considered mini pandemics in themselves.
2020 has been one of the most turbulent years not only because of the pandemic but because of all the political and racial tension that has swept the nation. Likewise, in the Old Testament, we see examples of political unrest with Korah's rebellion as the Israelites challenged Moses' and Aarons' God-ordained leadership. Aaron and Marian contested an election when they both challenged Moses as the leader, and unlike now, where recounts and lawsuits settle the challenges, they had to bring the staff before God to reaffirm who He chose.
All of these occasions gave them opportunities to either trust God or turn away from Him out of fear and rebellion. Throughout those trials and tribulations, it was not the Israelites feeling sad, hungry or worn out that angered the Lord. God was angriest with them when they retaliated and tried to displace Him as their leader, even after He delivered them from tyranny and promised that He would remain faithful to the end.
Click here to read more.
SOURCE: Christian Post, Peter Demos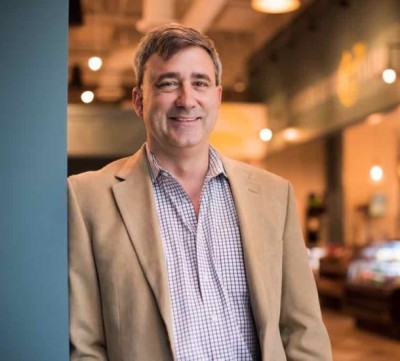 Peter Demos is the author of "Afraid to Trust," restaurateur, president and CEO of Demos' Brands and Demos Family Kitchen and leadership source expert.