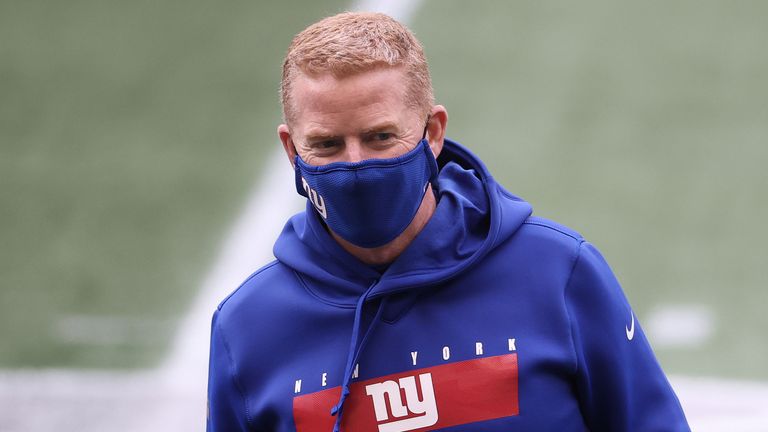 New York Giants offensive coordinator Jason Garrett tested positive for COVID-19 and will miss Sunday night's game against the Cleveland Browns.
Tight ends coach Freddie Kitchens will assume playcalling duties against his former team less than a calendar year after the Browns fired him.
"I think Freddie's experience in this league of calling plays and coordinating an offense is something that fits into what we're doing now," said coach Joe Judge, who also noted that the Giants have allowed assistants to call plays in practice throughout the year to prepare for this exact situation.
The Giants canceled practice Thursday "out of an abundance of caution." They are working with the league's chief medical officer to determine the next steps. There didn't appear to be any close contacts as of Thursday morning.
The Giants' coaches and players did not meet in person on Monday or Tuesday. Per league guidelines, they worked remotely. The Giants did practice in person on Wednesday, but close interaction was limited to 10- or 30-second clips. There was nothing that warranted any other coach or player to self-isolate.
Zoom meetings were held on Thursday, with Garrett participating just as he would have had they been in the building. But he will not be with the team Friday when it gets back on the field for what Judge called a "hybrid day" that will involve traditional Thursday and Friday activities.
Judge said the Giants have been very thorough about making sure everyone keeps their distance this season. They converted their spacious fieldhouse into meeting rooms. They wear masks and shields during walk-throughs while making sure players are constantly on the move and don't congregate in one area during practice.
Click here to read more.
SOURCE: ESPN, Jordan Raanan