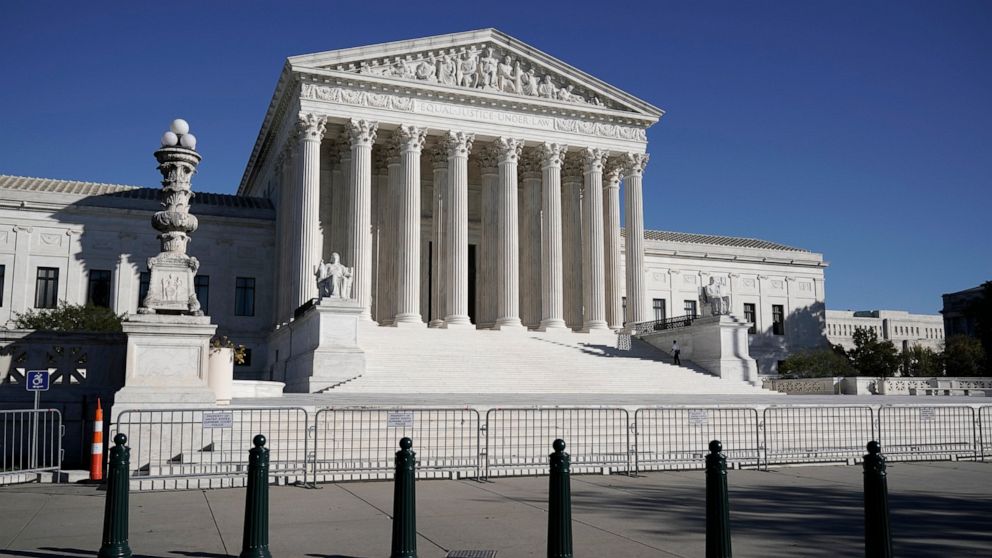 The Supreme Court on Wednesday agreed to review a court decision that the NCAA has said blurred "the line between student-athletes and professionals" by removing caps on education-related money that certain football and basketball players can receive.
The case will be argued in 2021, with a decision expected before the end of June.
The high court's decision to hear the case comes after a three-judge panel of the 9th U.S. Circuit Court of Appeals ruled in May. The panel upheld a lower court ruling barring the NCAA from capping education-related compensation and benefits for student-athletes in Division I football and basketball programs. Division I conferences can still independently set their own rules.
Donald Remy, the NCAA's chief legal officer, said in a statement that the NCAA is pleased the court will review the case. "The NCAA and its members continue to believe that college campuses should be able to improve the student-athlete experience without facing never-ending litigation regarding these changes," Remy said.
Jeffrey Kessler, the lead plaintiff's attorney, told ESPN's Dan Murphy, "We are surprised, but now we look forward to the opportunity."
Kessler added that this could create "the opportunity for even broader application of antitrust law," meaning that SCOTUS could decide that any limit on what schools can provide athletes violates antitrust law.
In August, Justice Elena Kagan had denied the NCAA's request to put lower court rulings in favor of the student-athletes on hold at least temporarily while the NCAA formally petitioned the Supreme Court to take up the case.
Click here to read more.
SOURCE: ESPN