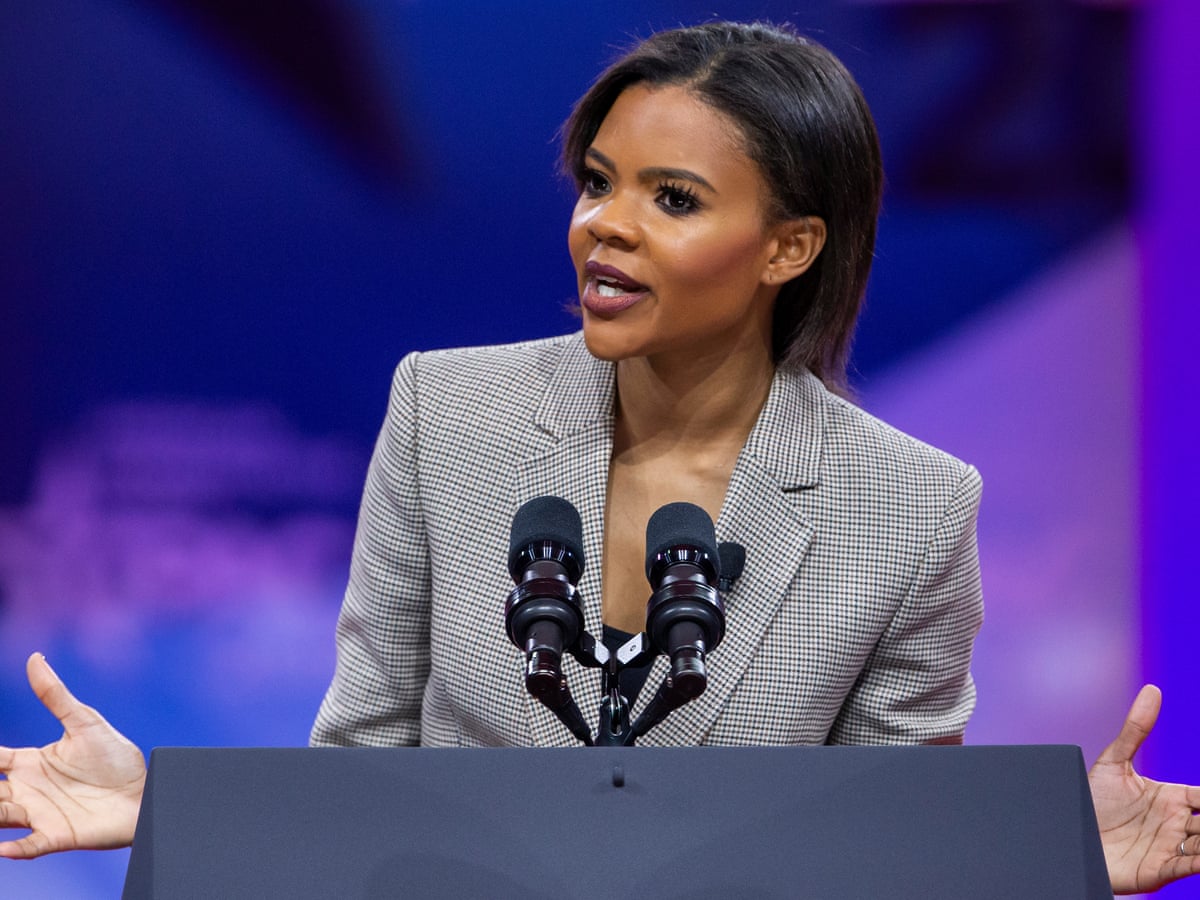 Candace Owens has launched a scathing attack on Dr Fauci and Bill Gates, describing them as 'evil' in a wild Twitter attack.
The right-wing activist also slammed the pharmaceutical industry and argued it is 'wrought with corruption'.
Without explaining her remarks, Owens wrote on Twitter: 'Dr. Fauci is evil. Bill Gates is evil. The pharmaceutical industry is wrought with corruption and pure evil.'
In April this year, the 31-year-old conservative commentator told her Twitter followers that 'under no circumstances' will she take any coronavirus vaccine.
'This is your daily reminder that under no circumstances will I be getting any coronavirus vaccine that becomes available. Ever. No matter what,' she wrote at the time.
However, in a tweet days earlier she insisted she was not against vaccinations in general.
Owens' recent tweet about Fauci and Gates has since been retweeted nearly 23,000 times and liked by 112,400 Twitter users.
Fauci said this month that depending on the 'efficiency of the rollout,' Covid-19 vaccines should be widely available to most Americans by spring with the hope that the US can soon establish 'an umbrella of herd immunity'.
Bill Gates, who donated $100 million via the Bill and Melinda Gates Foundation toward vaccine development, has pledged to get inoculated publicly to help boost confidence in the treatment.
Coronavirus has killed more than 300,000 Americans. More than 17,000 died of COVID-19 last week alone, marking the deadliest week since the pandemic began.
Owens' wild tweet, attacking both men and the pharma industry just days after the first doses of the virus vaccine were administered across the country, sparked a mixed reaction with many accusing her of spreading misinformation whilst others said the post was 'unfounded and baseless'.
'Nope. Fauci saves lives,' tweeted Tom Dorwant, a US lawyer. 'What do you do? Criticize a doctor and spread conspiracy theories when you have no medical background.'
Another user, Rocky Jedick, an ER doctor at the University of Utah, said: '75% of the time I hear Candace Owens speak and she makes strong arguments that are not politically correct but stir useful debate over a variety of issues.
'The other 25% of the time she says stuff like this and I'm shocked anyone can ever take her seriously.'
Click here to read more.
Source: Daily Mail