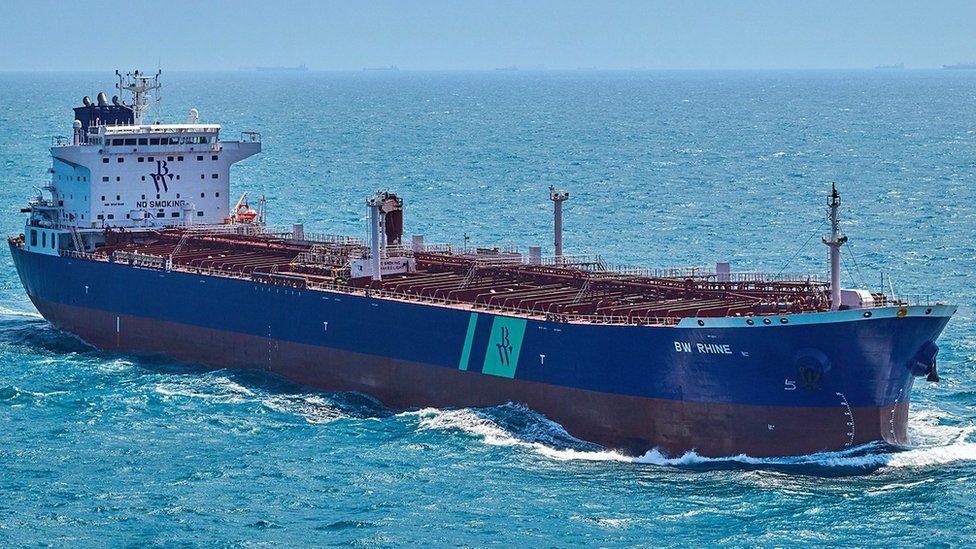 Saudi Arabia says an oil tanker was attacked by an explosive-laden boat while it was anchored at Jeddah's port.
The overnight attack at the facility's fuel terminal resulted in a small fire on board that was extinguished, the energy ministry told state media.
The owner of a Singapore-flagged tanker, BW Rhine, earlier said that it had been "hit from an external source", causing a blast that damaged its hull.
The energy ministry did not say who it suspected was responsible.
But the incident comes weeks after what Saudi authorities previously alleged were attacks by Yemen's rebel Houthi movement on a Maltese-flagged tanker and two Saudi oil facilities.
On Monday, tanker company Hafnia reported that the BW Rhine had been "hit from an external source whilst discharging at Jeddah" at about 00:40 local time (21:40 GMT on Sunday), "causing an explosion and subsequent fire".
The 22-strong crew extinguished the fire with assistance from the shore fire brigade and tug boats, a statement said. No-one was injured, but a water ballast tank and a cargo tank on the port side were damaged.
Click here to read more.
SOURCE: BBC