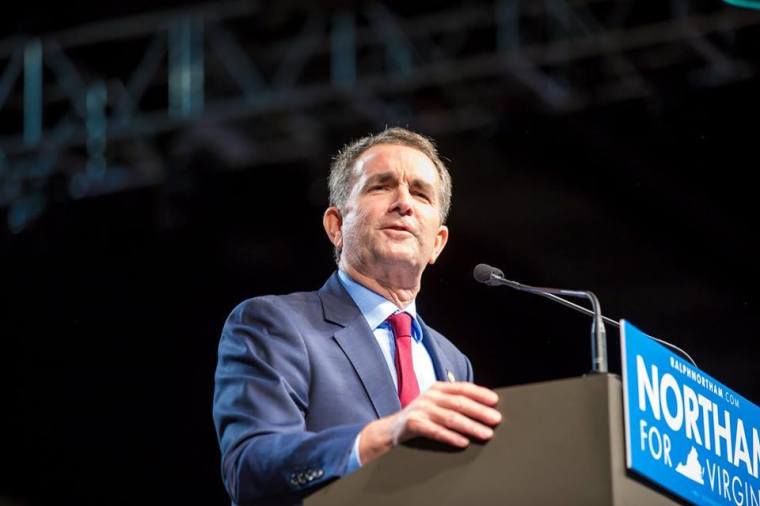 Days after churchgoers filed a lawsuit against coronavirus restrictions in Virginia limiting in-person religious gatherings to 25 people, Gov. Ralph Northam told Christians ahead of Christmas that they "don't have to sit in the church pew for God to hear your prayers."
"Christmas is two weeks away. The holidays are typically times of joy and community. We gather together, we celebrate our faith, and we celebrate with family," Northam, a Democrat, said at a press conference on Thursday, according to National Review.
He continued, "But this year we need to think about what is truly the most important thing. Is it the worship or the building? For me, God is wherever you are. You don't have to sit in the church pew for God to hear your prayers."
"Worship with a mask on is still worship," he added. "Worship outside or worship online is still worship."
The governor then suggested that churchgoers had contributed to the spread of the virus in Virginia. "Quite frankly, we know that a lot of the spread is coming from this because these individuals that are in a place of worship and contract the virus then go out to their place of work or to the grocery store or the convenience store or wherever and that's how this is spread," he said.
As of Saturday, Virginia, which has a population of 8.5 million people, has had 278,615 confirmed cases of COVID-19 and 4,409 confirmed deaths since it began keeping records. According to the state's department of health, 36,942 infections were associated with outbreaks.
Amber Athey, an opinion columnist with The Spectator, criticized Northam for taking "a shot at churchgoers" and for "arrogantly explaining to Virginia residents how they are supposed to understand their relationship with God."
Click here to read more.
SOURCE: Christian Post, Anugrah Kumar