I know I've been writing about anxiety a lot this year. But my goodness, it feels like I honestly can't catch a break from it. It feels like the nature of 2020. At the beginning of the year I, like many others, chose a word to define my year, and I truly can't remember what mine was, but I can most certainly tell you what it has become – anxiety. With a steady, constant flow, I have felt tossed about by fear on many levels. In my entire life I haven't dealt with as much worry surrounding as many wide-ranging topics as I have during this long, turbulent year.
Even with weekly therapy sessions, journaling, and regularly making space to process, I still feel like I am trying to fit a round peg into a square hole.
I keep trying to make this year into something it is not. I have continued to try and keep up with others' expectations by trying to figure out a way to do it all. I have continued to max myself out in an attempt to be everything everyone else needs me to be: friend, mother, wife, daughter, and employee. All of this at the expense of my most important relationship – self.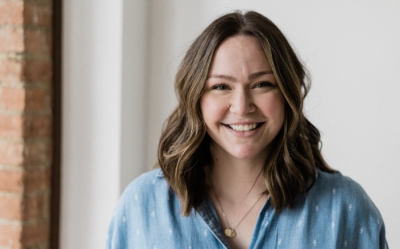 I have stretched myself past my limits to accomplish what I think everyone else needs, and completely lost touch with my mind and body screaming at me to STOP.
Out of a fear of feeling the loss that came with stillness and the ache that comes with saying no, I have ignored and forsaken the invitation to rest in the margin this year extended to me.
Can you relate? Recently God has been pressing an age old truth on my heart: follow the peace.
Things are looking worse here with Covid, not better. That is not me being a pessimist, just a realist. And with that, our fear and anxiety is probably here to stay, at least for a bit longer. I have often wondered how do you find peace in a world that's not peaceful? Can you find rest in a restless world?
Click here to read more.
SOURCE: Christian Post, Rachel Denison