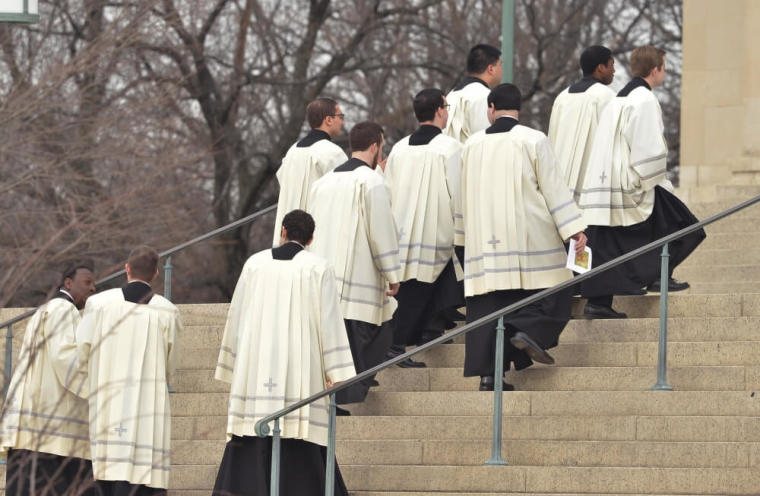 The Roman Catholic Archdiocese of Washington has filed a lawsuit against D.C. Mayor Muriel Bowser for putting an "unscientific" and "discriminatory" 50-person limit on houses of worship during the coronavirus pandemic.
The Becket Fund for Religious Liberty filed the lawsuit on behalf of the archdiocese in the U.S. District Court of the District of Columbia.
The lawsuit says the archdiocese "has worked with the District of Columbia to protect public health, including by voluntarily suspending public Masses in March."
And since in-person services resumed in June, the archdiocese "has demonstrated that people can worship God in a safe, responsible, and cooperative way," the lawsuit continues. "This has led to an exemplary safety record: thousands of Masses, with zero known COVID outbreaks linked to the Mass. Yet as Christmas fast approaches, the District has imposed arbitrary 50-person caps on Mass attendance—even for masked, socially-distant services, and even when those services are held in churches that can in normal times host over a thousand people."
The suit points out that for "public libraries, laundromats, retail stores, restaurants, tattoo parlors, nail salons, fitness centers, and many other establishments, the District imposes capacity-based limits, rather than hard caps."
Bowser's latest coronavirus order says worship services cannot have more than 50 people even if the capacity of a church is 10,000.
"We just think we should not be treated any differently and certainly not unfairly in comparison to other public places for attendance," said Archbishop of Washington Cardinal Wilton Gregory.
Click here to read more.
SOURCE: Christian Post, Anugrah Kumar