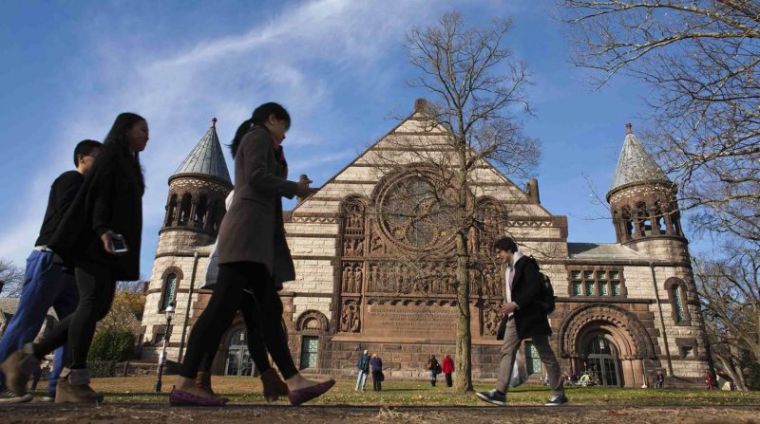 A new study from the Foundation for Individual Rights in Education has found that 88% of American universities restrict free speech in some form.
FIRE's 2021 Spotlight on Speech Codes looked at the free speech policies of 478 colleges and universities, 372 public institutions and 106 private colleges and universities. Based on a school's written policies on free speech, it was assigned into one of four categories: Red light, yellow light, green light or warning. Factors examined when compiling the ratings included a university's policies on "free speech zones," hate speech, internet usage, tolerance, respect and civility, harassment, obscenity and security fees.
A red light institution maintains "at least one policy both clearly and substantially restricting freedom of speech, or bars public access to its speech-related policies by requiring a university password and login for access." The Ivy League universities of Princeton and Harvard as well as other notable private colleges such as the University of Notre Dame and John Hopkins University were among the 21.3% of higher education institutions that received red light ratings.
Yellow light institutions maintain "policies that could be interpreted to suppress protected speech or policies that, while clearly restricting freedom of speech, restrict relatively narrow categories of speech." The Ivy League universities of Columbia and Cornell as well as several schools in the University of California system were among the 65.3% of colleges and universities reviewed by FIRE that were given yellow light ratings.
The warning label, reserved exclusively for private universities, is assigned to a school that "clearly and consistently states that it holds a certain set of values above a commitment to freedom of speech." Baylor University and the United States Naval Academy were among the 1.7% of schools assigned warning labels.