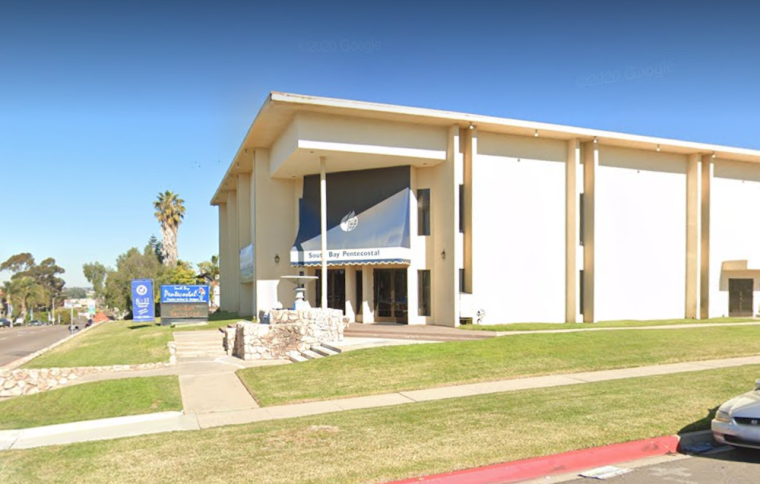 The Ninth Circuit Court of Appeals has reversed a lower court decision that upheld California's restrictions on in-person worship gatherings and has ordered the lower court to reconsider the case in light of recent U.S. Supreme Court rulings.
In a lawsuit challenging California's worship restrictions, South Bay United Pentecostal Church, based in Chula Vista, California, argued that there was a double standard between the restrictions imposed on places of worship and restrictions imposed on secular businesses. The church, which draws 200-300 congregants, argued the disparity in treatment demonstrated hostility toward the right to worship guaranteed by the First Amendment and is therefore unconstitutional.
On Oct. 14, U.S. District Court Judge Cynthia Bashant denied the church's request to challenge the in-person worship restrictions. South Bay United Pentecostal Church subsequently appealed the decision to the Ninth Circuit Court of Appeals.
Six weeks after the district court ruling, the Supreme Court temporarily blocked worship restrictions imposed in New York state. And last week, the justices ordered a district court to rehear a case involving another California church seeking to overturn Newsom's coronavirus restrictions in light of that decision. The Ninth Circuit Court of Appeals took these rulings into account when issuing a ruling on South Bay United Pentecostal Church's appeal.
"In light of the Supreme Court's orders in Harvest Rock Church, Inc. v. Newsom … and Roman Catholic Diocese of Brooklyn v. Cuomo … we vacate the district court's October 15, 2020, order denying the motion for injunctive relief filed by South Bay United Pentecostal Church (South Bay), and remand to the district court for further consideration of this matter," the three-judge panel ruled Tuesday. The Thomas More Society, which is representing South Bay United Pentecostal Church in its litigation efforts, commended the decision.
"The guidance from the Supreme Court makes it abundantly clear that California's restrictions on houses of worship are blatantly unconstitutional. We are confident that South Bay will fully vindicate its fundamental constitutional rights in short order," said Paul Jonna, special counsel for the Thomas More Society.
South Bay has spent the past several months fighting worship restrictions imposed on the state's churches by Gov. Gavin Newsom, D-Calif., in response to COVID-19. Although the church's efforts to challenge the in-person worship restrictions in the spring did not succeed, the church filed an amended complaint this summer, seeking to overturn California's restrictions that limit attendance at in-person worship services to 25% of capacity or 100 people and prevent congregants from singing and chanting.
Click here to read more.
SOURCE: Christian Post, Ryan Foley