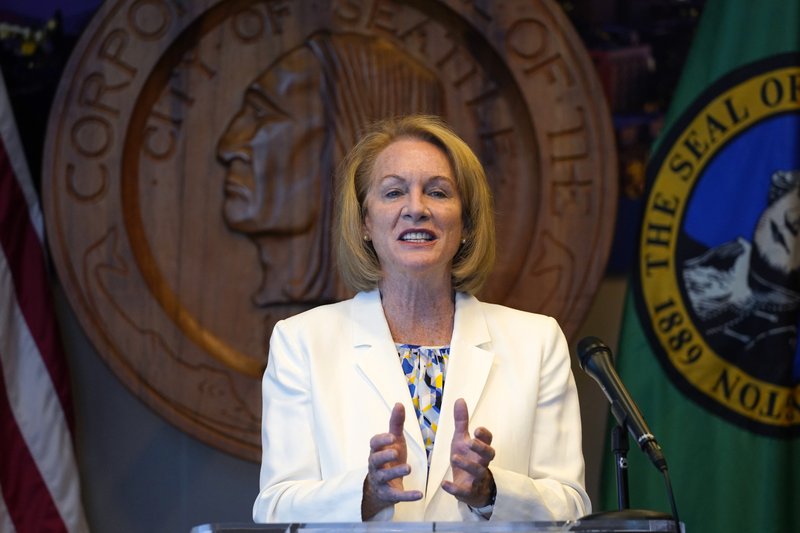 After months of upheaval in the streets during Black Lives Matter protests, clashes with the City Council and a deadly pandemic, Seattle Mayor Jenny Durkan announced Monday she will not run for reelection next year.
That decision will make Durkan the fourth mayor out of the past five to last only one term in a city where economic and social change — and occasional scandal — has time and again created political turbulence.
Leading Seattle is now more than ever, "a tough job and often a no-win situation — it chews people up," King County Executive Dow Constantine said Monday in response to Durkan's announcement.
In a video statement, Durkan said she intends to spend the final year-plus of her term focused on addressing the city's challenges, rather than campaigning.
"We know stopping the spread of the virus, protecting jobs and focusing on the economic recovery — especially for downtown — is going to take everything we've got," said the former U.S. attorney, who was elected mayor in 2017 with support from big business and unions.
Durkan's exit will spur an intense mayoral race in 2021, one that is likely to pit progressives against still-liberal but more business-friendly candidates, and resurface ongoing debates about police reform, housing inequities and taxes.
The news sent speculation spinning through political circles over possible contenders for the job. Possible candidates include Seattle's at-large council members, M. Lorena González and Teresa Mosqueda. Past candidates could also make a play, such as community organizer and attorney Nikkita Oliver and former state lawmaker Jessyn Farrell. Other local political, business and nonprofit leaders also are in the mix.
Constantine recently announced he's running for a fourth term as county executive and downplayed any chance he might run for mayor.
"It's a wide open race now," said Lance Randall, who registered to run for mayor months ago and who leads a South Seattle economic-development nonprofit.
Click here to read more.
SOURCE: The Seattle Times, Daniel Beekman and Jim Brunner