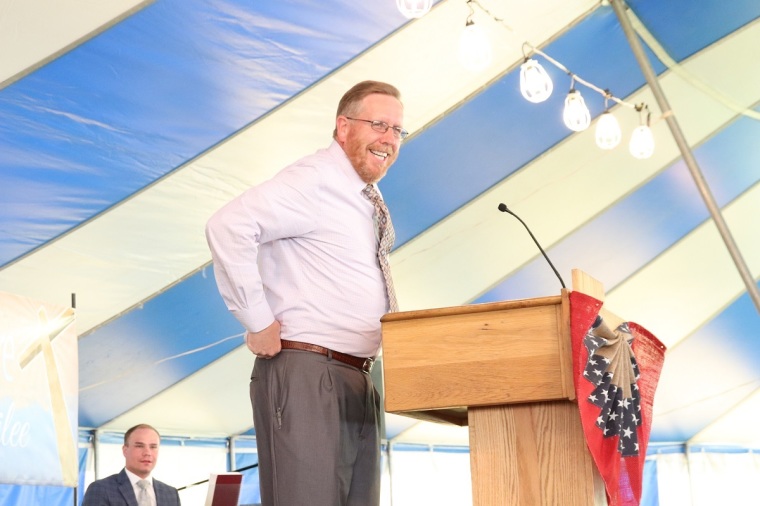 A Michigan pastor who went viral for coughing and telling congregants to get COVID-19 and "get it over with," says he and his family are now being threatened.
Pastor Bart Spencer, who leads Lighthouse Baptist Church in Holland, insisted he will not be bullied into wearing a mask.
"Just respect my choice and I will respect yours. I don't ask you to take off your mask, don't ask me to put one on. That's legit. You wouldn't believe the names that I've been called, the threats that I've received for something as simple as that," Spencer said in his sermon on Sunday.
The preacher, who is an Air Force veteran, told The Sentinel that he and several of his family members, including older adults, have already been infected with the virus and recovered.
"It's not fun, I lost my sense of taste and smell, but my bout with the flu was worse," he said.