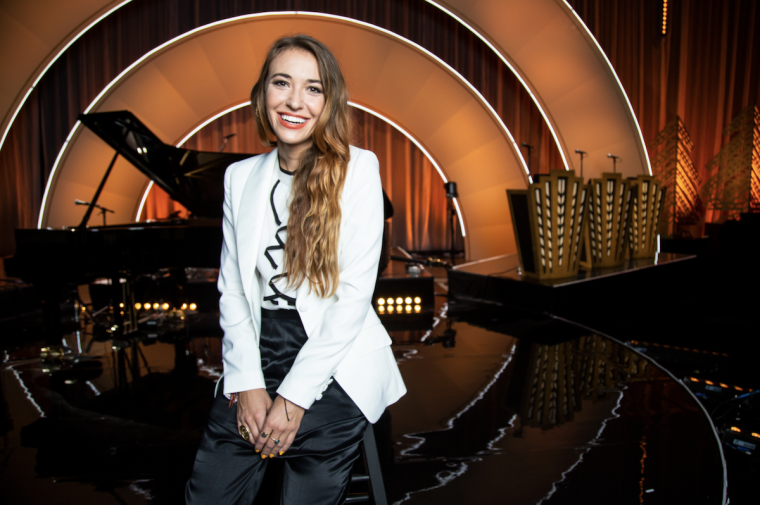 Grammy Award-winning artist Lauren Daigle has teamed up with BYUtv to premiere her holiday concert "Christmas Under the Stars" on Sunday, months after her tour was postponed due to the COVID-19 pandemic.
In an interview with The Christian Post, Daigle said that, for her, the lockdowns taught her to appreciate "rest and stillness."
"I have had to look at the things that make me feel frantic and frenzied and realize that rest and stillness are a thing of beauty," she said.
"This season gives incredible space for reflection and can welcome in simplicity," Daigle added. "After this year, I think I need the wonderful reminder of Christmas to refocus on hope and joy."
Daigle's "Christmas Under the Stars" special, brought by BYUtv in partnership with Kaleidoscope Pictures, will feature the artist singing beloved classics including "Jingle Bells," "Little Drummer Boy," "White Christmas," and "O Holy Night." She will also perform her chart-topping hit "You Say."
When describing what "Christmas Under the Stars" means to her, Daigle spoke of her love for Christmas classics and being still, focusing on Christ.
"There are few things that I love more than music and Christmas! Growing up in Louisiana, I was in love with the jazz music that permeated the streets of New Orleans," she said. "When we were originally recording Behold: A Christmas Collection, I wanted to honor those roots, so those sounds really inspired the album."
Click here to read more.
SOURCE: Christian Post, Jeannie Law