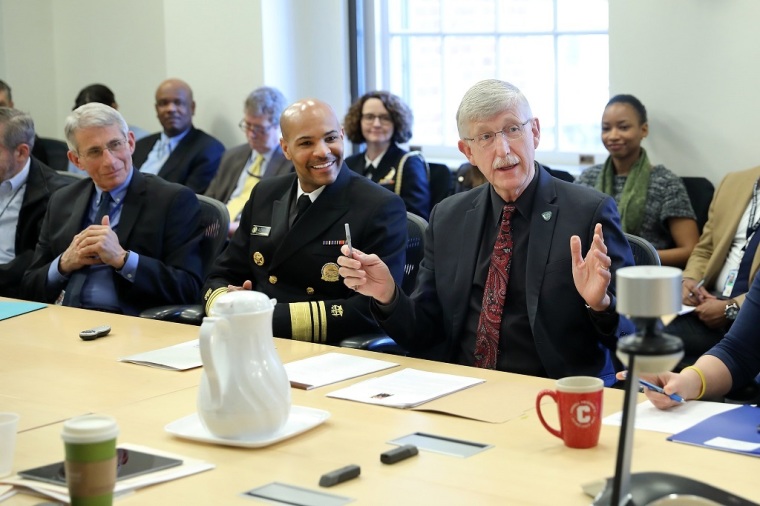 Christian geneticist and U.S. National Institutes of Health Director Francis Collins said most churches should postpone in-person services due to COVID-19 until at least summer 2021, when every American is expected to have had the opportunity to get vaccinated.
"I know people are tired of hearing these messages and having to be acting upon them, but the virus does not care that we are tired. The virus is having a wonderful time right now spreading through this country, taking advantage of circumstances where people have let their guard go down. We need to be just absolutely rigorously adherent to things that we know work. But they don't work unless everybody actually sticks to them faithfully without exception," Collins said during an online conversation Thursday about soon to be released COVID-19 vaccines with Russell Moore, president of the Ethics & Religious Liberty Commission of the Southern Baptist Convention.
"Churches gathering in person is a source of considerable concern and has certainly been an instance where superspreading has happened and could happen again. So I think most churches really ought to be advised, if they are not already doing so, to go to remote, virtual kinds of services. That's the way I'm having my experiences as a churchgoer," he said.
Collins urged Christians to take other safety measures, such as wearing a mask, social distancing, and getting a coronavirus vaccine, two of which are expected to be approved for emergency use later this month as part of Operation Warp Speed.
If all goes well and everyone cooperates, he said, churches could be having normal Vacation Bible School by next summer, and by next fall, businesses should be operating normally.
"At the current pace of things, I think by April, many of the high-risk individuals, people over 65, that would be me, people with chronic illnesses, certainly essential workers who we need to be out there in the workplace keeping our society going should have had a chance to get vaccinated and by early summer. Pretty much every American should have had this opportunity with one exception that I'm not quite sure about, which is children," he said.
While Collins expects children to be immunized eventually, so far, he said, they have not done any coronavirus vaccine trials involving children.
Click here to read more.
SOURCE: Christian Post, Leonardo Blair