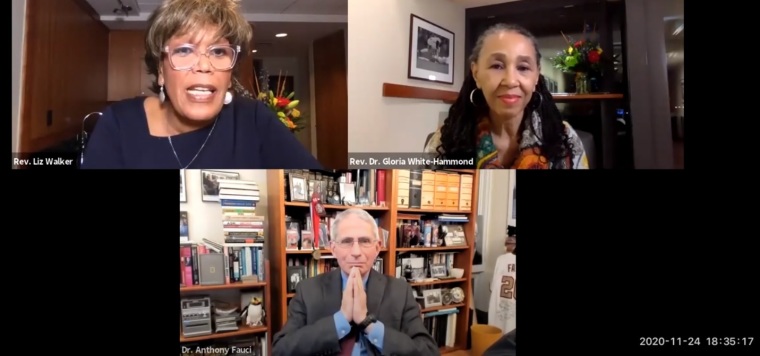 Dr. Anthony Fauci implored viewers of a Massachusetts Presbyterian church virtual event that they should take the COVID-19 vaccine when it becomes available.
Fauci, director of the National Institute of Allergy and Infectious Diseases, was a guest of a virtual event hosted Tuesday by The Cory Johnson Program for Post-Traumatic Healing at Roxbury Presbyterian Church that has over 2,000 registered viewers.
When the streaming video viewers were asked to take a quick poll about whether they would take the vaccine if it was available today, 66% said yes while 34% said no.
When asked by the Rev. Liz Walker, pastor at Roxbury Presbyterian Church, about concerns over taking a future vaccine, Fauci responded that it was important to understand why someone might be hesitant to get vaccinated.
"Is it a broad generic reason? A distrust of the medical establishment?" said Fauci, noting that there was "a history of abuse particularly of the African-American community" by medical experts, citing the infamous Tuskegee Syphilis Experiment.
"Or is it something about the process of the speed with which this vaccine was developed and somewhat of the mixed signals that one has been getting in this divisive society from Washington?"
Fauci went on to defend the vaccine development process, explaining that the process is "independent of the federal government and independent of people who might have a vested interest, like the pharmaceutical company."
Click here to read more.
SOURCE: Christian Post, Michael Gryboski