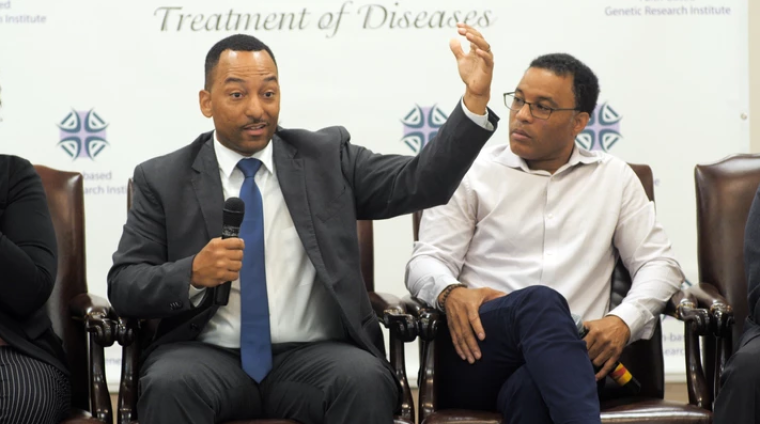 A group of faith leaders and research scientists have partnered to create a nonprofit organization called The Faith Based Genetic Research Institute in a bid to promote the value of gene therapy in communities of color.
Tshaka Cunningham, the executive director of the organization, is also co-founder and chief scientific officer of TruGenomix, a precision behavioral health company advancing the diagnosis and treatment of PTSD through TruGen-1, a patented genomic biomarker assay, and the TruGenomix Platform, an evidence-based decision support tool.
Last Thursday, during a STAT Summit panel with Anne Wojcicki, chief executive of 23andMe, and Tony Coles, chief executive of Cerevel Therapeutics, Cunningham highlighted how the Tuskegee trial helped break the trust between the medical and black communities and how his organization is looking to use "honest brokers" to bridge the gap.
"You talk about the African American community, there are psychological scars there with regard to the healthcare system going all the way back to Tuskegee," Cunningham said.
From 1932 through 1972, the U.S. Public Health Service conducted a study of the effects of untreated syphilis in black men in Macon County, Alabama. The men in the study were offered free medical care and burials, but not penicillin, which became the recommended drug for treatment of syphilis in the 1940s.