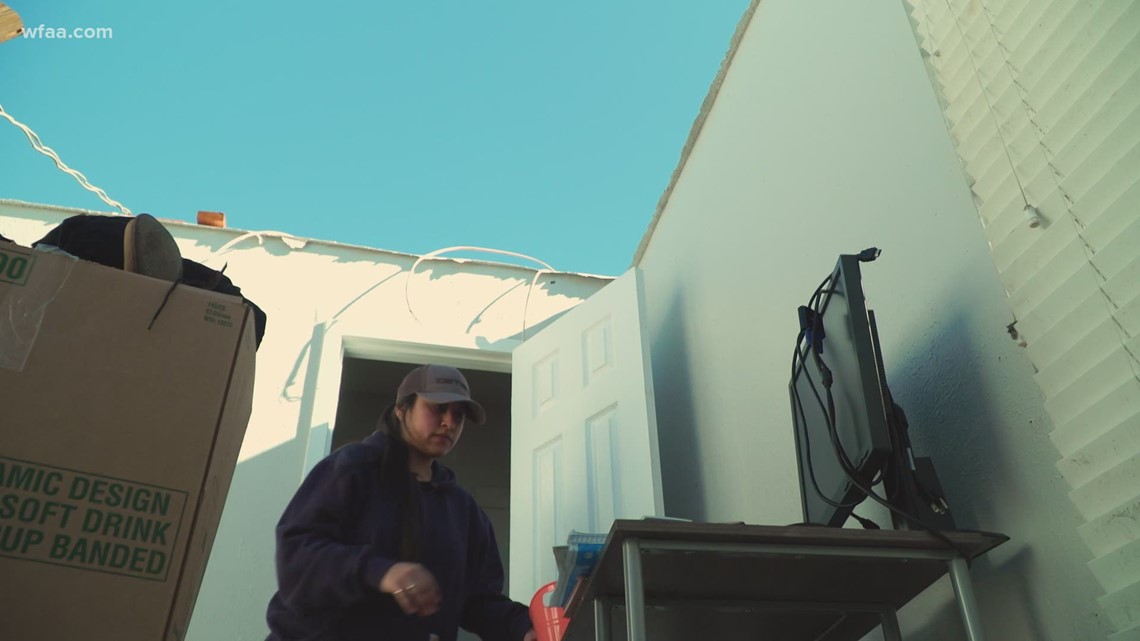 Residents at three Arlington apartment complexes said they had little to no warning before an EF2 tornado ripped the roofs off their buildings Tuesday night.
Jalene Cruz said her lights started flickering and she heard "a loud pounding."
The 18-year-old student at the University of Texas at Arlington had just finished her laundry and was in bed when the tornado hit.
"I looked up and the fan had started to shake and I took cover and I could see everything. It was raining really bad," Cruz said.
The roof was blown off and Cruz's belongings were scattered. She is now among the 75 families displaced by the tornado.
The National Weather Service confirmed an EF2 tornado with wind speeds of around 115 mph ripped through the Arlington neighborhood around Colorado Lane and South Cooper Street.
Click here to read more.
Source: WFAA