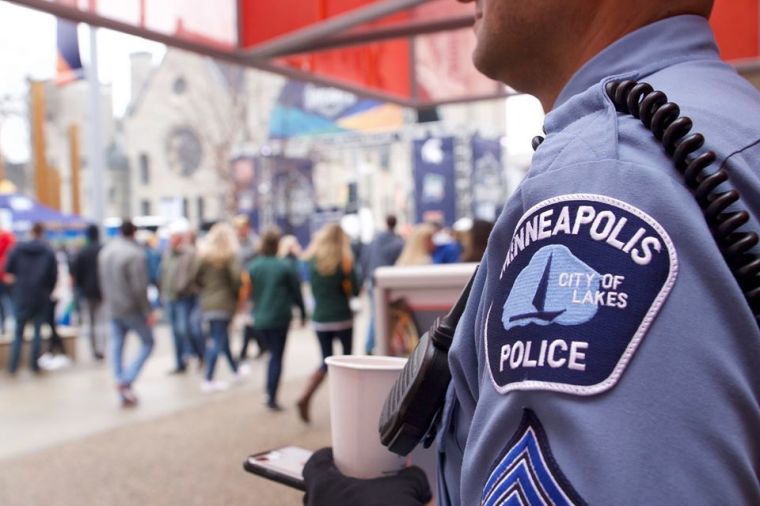 Christian leaders want communities and police to come together through the Church, according to a recent survey of evangelical leaders.
The National Association of Evangelicals' September survey of leaders found that 97% support churches facilitating conversations between police and others in their community. This support comes from a belief that the Church has a responsibility to promote peace, restoration and healing, the survey said.
"There's a clear and obvious need in America for bridges to be built between law enforcement and the communities they serve. It's in the strategic interest of everyone involved," the Rev. Markel Hutchins told The Christian Post.
Hutchins leads police reconciliation group Faith and Blue, civil rights group Movement Forward and police church group One Congregation, One Precinct.
Churches need to get involved with the police and local communities because the tensions between police and the community are trust issues more than anything else, he said. Most police have good tools, good policies and good training. As the largest and most deeply connected relationship network in many communities, the local church occupies a position which allows it to help fix this crucial relationship gap.
"We have in America the most well trained law enforcement officers in any period of history. You can only train the hands," Hutchins said. "It is about how communities and law enforcement relate to each other, how officers treat the people they're policing to how communities treat the police officers who are sworn to protect and serve them."
The biggest problems in American policing can be seen in the Ferguson, Missouri, shooting of Michael Brown, Hutchins said. Forensic evidence and eyewitness testimony indicate that police officer Darren Wilson shot Brown after Brown attacked, fled and again charged the officer, according to The New York Times. A grand jury didn't indict Wilson for his actions.
Click here to read more.
SOURCE: Christian Post, Jackson Elliott