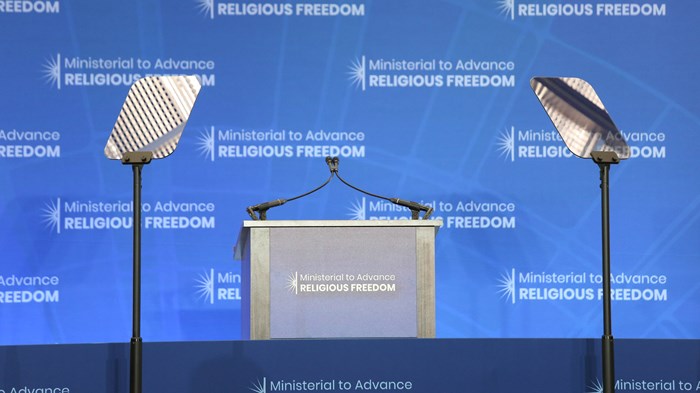 The cause of international religious freedom has gone more international.
Amid the COVID-19 pandemic, the third Ministerial to Advance Freedom of Religion or Belief was hosted this week outside the United States for the first time—in Poland.
Next year it will take place in Brazil.
Launched in 2018 by the US State Department, the ministerial brings together the world's top diplomats to ensure religious freedom remains an integral focus of international foreign policy.
The focus is necessary: 80 percent of the world's population lives in nations that restrict religious freedom, according to the Pew Research Center.
And the pandemic has only increased persecution.
"Malign actors have tried to use COVID-19 to restrict religious freedom," said Sam Brownback, US ambassador-at-large for international religious freedom.
"The need to expand religious freedoms and protect religious minorities has become a global priority."
The novel coronavirus took center stage at the two-day conference, hosted virtually by the Polish Ministry of Foreign Affairs.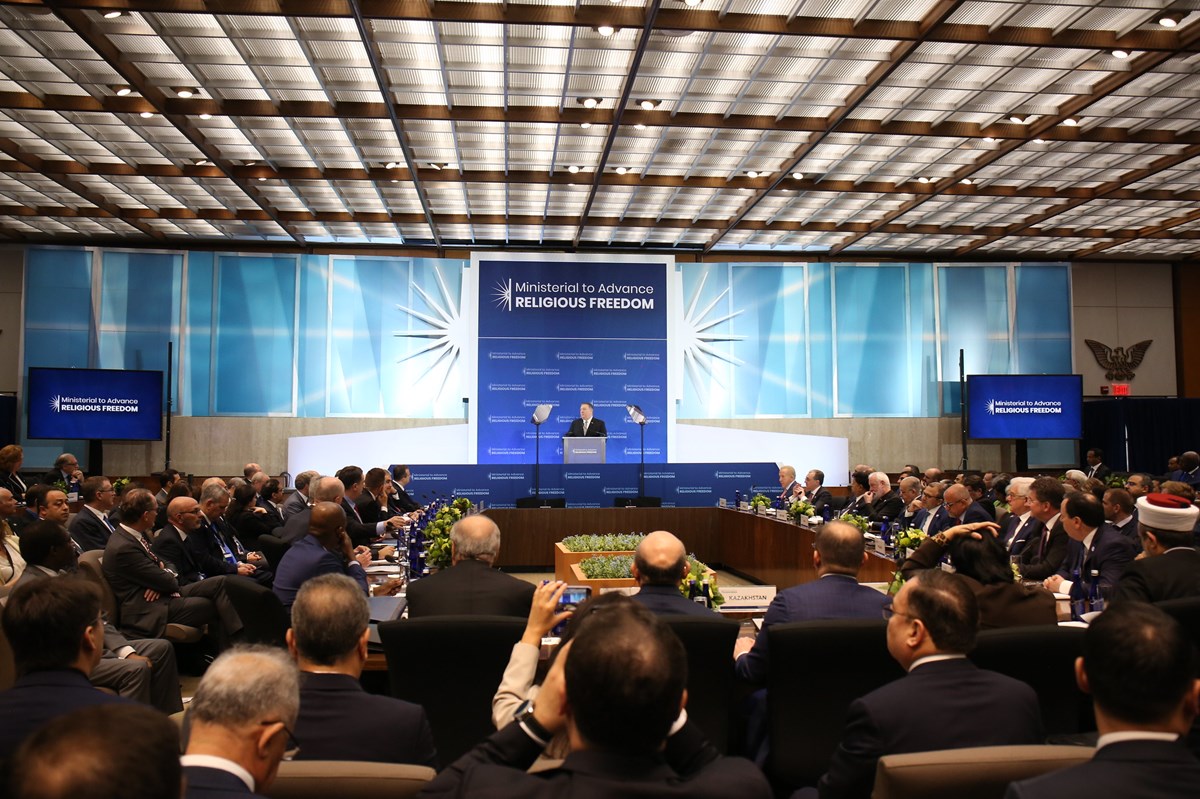 Gayle Manchin, chair of the US Commission on International Religious Freedom (USCIRF), said restrictions on religion began as early as March.
She cited several examples:
In Sri Lanka, authorities ignored Muslim objections to cremation, despite health assurances there could be no transmission from a cadaver.
In South Korea, the government moved against the Shincheonji Church of Jesus sect after it became the center of the nation's initial outbreak.
In Iran, despite a widespread release of prisoners that included some Christians, officials transferred Sufi Muslim prisoners into wards with known cases of COVID-19.
Saudi Arabia restricted movement in its Shiite-majority eastern Qatif region, wary of early widespread infection in Iran.
In Pakistan, COVID-19 became known as the "Shiite virus," while Hindus and Christians were discriminated against in aid distribution.
Turkey was highlighted as an egregious example of worldwide scapegoating of Jews, blamed for the deliberate creation and ongoing spread of COVID-19.
"Some countries will not act unless they are named and shamed, and unless we are relentless," said David Harris, executive director of the American Jewish Committee.
"Our job is to outlast our adversaries by at least one day."
The problem is not only outside the United States. Orthodox Jews require the presence of 10 people to pray, and have faced restrictions in their religious rights, he said. And the latest FBI hate crime report found that Jews suffered 60 percent of all religiously motivated crimes in 2019.
Paradoxically, the pandemic offers a great antidote to religious prejudice—one that should be "shouted from the rooftops," Harris said.
The couple that developed the Pfizer vaccine are Muslim Turkish immigrants to Germany. And the chief medical officer behind the Moderna vaccine is an Israeli Jew.
"We want to believe that our prayers will protect us," Harris said.
"But we are sitting ducks, and we need each other's help and support."
The relief requires a global response, said Ahmed Shaheed, UN special rapporteur on freedom of religion or belief. He highlighted that one of his three coronavirus-related statements called out the surge in antisemitic conspiracy theories.
He also reminded officials of the Universal Declaration of Human Rights and of the International Covenant of Civil and Political Rights.
Click here to read more.
Source: Christianity Today